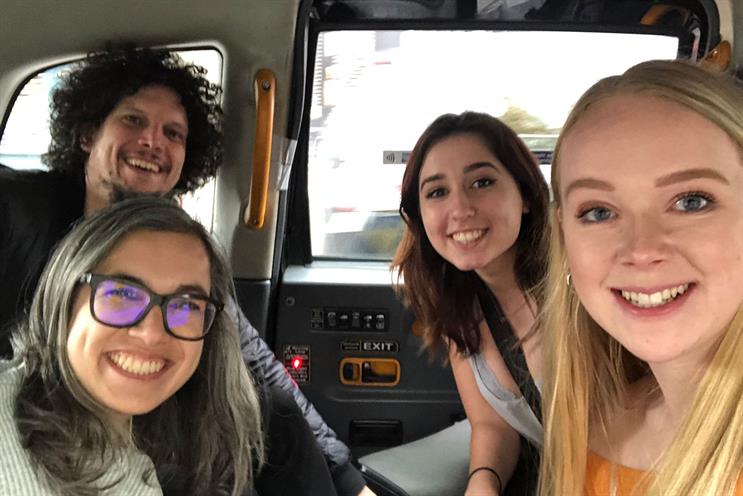 Shannon Cripps and Bethany Wood, students at the University of Lincoln who are looking for an agency placement, came up with the idea after traveling to London and having multiple meetings with creatives rearranged due to unforeseen work conflicts. The pair decided to tackle this problem like an ad brief and reclaim the lost art of book crits.
They have brought on ride-sharing app Gett as a sponsor. Gett is providing the free black cab rides to creative directors, while Cripps and Wood accompany them in exchange for feedback on their portfolio.
So far industry leaders including Ana and Hermeti Balarin, the creative chiefs at Mother London, and Chris Bovill, the co-head of The Firepit at Warner Music [below], have participated.
"Most of the executive creative directors and creative directors love giving book crits and lack of time is a major issue. We haven't done one for years now," said Ana Balarin.
Cripps and Wood will graduate from university later this month.