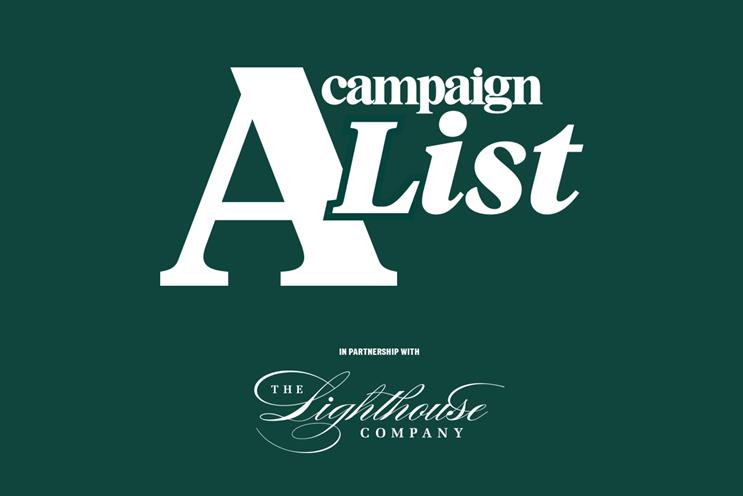 The Lighthouse Company will be the exclusive partner of the A List publication, which will be distributed in the March issue of Campaign (out in February), and all A List platforms.
Daren Rubins, the chief executive of The Lighthouse Company, said: "Alongside Kathleen [Saxton], our founder, and the entire Lighthouse team, I am delighted to announce this partnership with the A List which signals the start of a longer-term relationship with Campaign.
"Identifying, supporting and celebrating the most innovative, pioneering and best-in-class leaders has been at the very heart of the Lighthouse's mission since our inception and the A List is a fantastic demonstration of the rich talent that creates short- and long-term value to clients, locally and globally.
"There's never been a more important time to celebrate great leadership – at the most disruptive yet exciting time in living memory - and we very much look forward to illuminating the thoughts and opinions of our industry's greats in the New Year."
Rachel Barnes, Campaign UK editor, added: "The A List has become established as the definitive guide to who's who in the advertising and media industry. With The Lighthouse Company as our new partner, it's brilliant that we can continue to identify and celebrate our best talent in fresh and exciting ways."