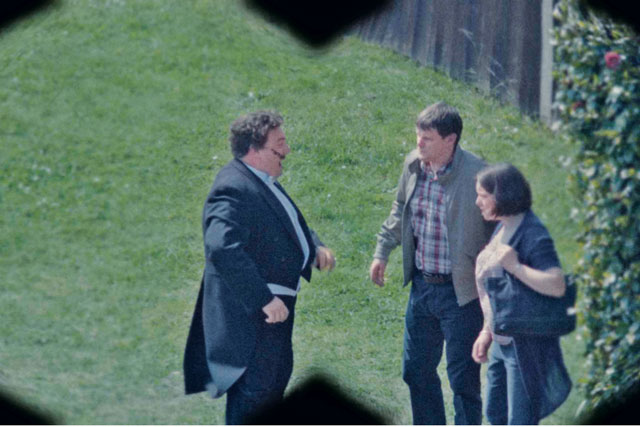 Truth be told, I really liked the first one. 'He's only a tenor' is still a good gag that gets a smile. Who would have thought at the time that he would become one of the UK's most ubiquitous ad characters?
This 'saving the nation' spot is the first in what I hope is a reappraisal from this sector, which has seen ads getting louder and more lairy than the last (Comparethemarket's meerkats excluded). Someone has even told the bald lady from Confused.com to calm down in its latest spot.
Perhaps they could also tell her to get a hat. So, back to Opera Man. 'Kill him off!' would have been the cry from the agency - and no one would argue against it. With a media budget such as this one, refreshment should be front of mind. Putting a plan C in place, let alone plan B. I just wish the killing-off of such a huge equity had been better capitalised upon. Why isn't there a whole campaign of ads inviting the nation to take Opera Man down? This would have been a far more interesting approach, rotating content and avoiding falling into the same repetitive trap.
Get the public involved; let's have an online campaign where the viewers can vote on how he should meet his demise. Savaged by rabid meerkats? Or perhaps don't reveal who killed him at all; a JR Ewing-type manhunt for the Gio assassin. The faux-graffiti outdoor ads that accompany the campaign were a nice idea but, again, missed a trick.
It would have been the perfect opportunity to put the spray can in the hands of the consumer, inviting people to finally exert their revenge by submitting their suggestions for exactly where Gio should go. After all, it's the public that have been subjected to him for the past three years. Letting them vent their annoyance would have been the perfect way to bring them back onside.
I just can't help feeling the opportunity is greater than this simple bazooka-swats-irritant idea. And when did Sue Barker become the spokeswoman for Britain? She is a strange choice. From my own mini-focus group, most people's reaction was: 'Who is that woman? I do recognise her, but...'
This adds further credence to the argument of creating a 'collect the set' campaign, with different would-be killers. Nonetheless, it will be interesting to see where it goes from here. The ad leaves the door open for a dramatic comeback as the anti-hero appears to have survived Barker's assault.
I have a feeling that Opera Man has not yet been banished from our ad breaks.
Brand strategy verdict: 7 out of 10
I can't argue with the notion of sparing the nation from the opera monster, and, although a little bit behind the curve, at least the client has become self-aware. I just wish it had incorporated thinking about involving the nation.
Adwatch (Aug 15) Top 20 recall: Gocompare.com
Latest
Aug-01
Brand
Agency/TV Buyer
Recall
rank
%
1
(10=)
Gocompare.com
Dare/Carat
73
2
(–)
Churchill

WCRS/
MediaCom

72
3
(–)
Virgin Media
Bartle Bogle
Hegarty/Fifty6
66
4
(–)
ING Direct
BMB/PHD
5
(–)
Aviva
Abbott Mead Vickers/
ZenithOptimedia
49
6
-2
Argos
CHI&Partners/
Mindshare
48
7=
(–)
Swiftcover.com
MWO/
Arena, Spark
44
7=
(–)
Vision Express
Dare/Walker Media
44
9
(–)
RAC
Rapier/
ZenithOptimedia
43
10=
(–)
Pantene Pro-V
Grey London/Starcom
33
10=
(–)
Money
supermarket.com
Mother/MediaCom
33
12=
(–)
DFS
Krow/MediaCom
32
12=
(–)
Nationwide
18 Feet & Rising
/MPG
32
12=
(–)
Plenty
Publicis/Carat
32
15
(–)
Suzuki Swift
The Red Brick Road/
The7stars
31
16
(–)
The Co-operative
TBWA\Manchester/
PHD Rocket
30
17
(–)
Nikon Coolpix
Jung von Matt, Doner/
MediaCom
29
18
(–)
Scotty Brand
Billington Cartmell
Edinburgh/Carat
28
19
(–)
Marks & Spencer
RKCR Y&R/
Walker Media
26
20
(–)
Currys/PC World
M&C Saatchi/
Walker Media
25