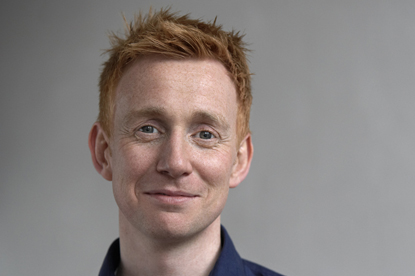 Ling, who left AnalogFolk in July, will lead Mediaedge:cia's 100-strong global solutions business team in London, which manages and develops global communications and strategy for network clients.

He will work across clients including Paramount, Sony Ericsson, Novartis, Xerox and Colgate Palmolive.
Ling replaces Frances O'Neil, who left the managing director role in March.

He will report directly to Caroline Foster Kenny, Mediaedge:cia's global chief client officer.

Before founding AnalogFolk, Ling was the strategy director at i-level, where he spent nine years.

Ling said: This is a phenomenal opportunity for me to apply my knowledge and experience across a world-class portfolio of brands on a global scale.

Foster Kenny said: "Ed's appointment to lead global solutions in London is further evidence of the critical importance of digital expertise to our business.

"We are extremely pleased that he has joined us at this exciting time of change for MEC and the global media industry."

Ling's appointment follows Mediaedge:cia's global management restructure, which saw Mel Varley, its EMEA chief executive, move to the role of global chief strategy officer, and the promotion of Foster Kenny, the former chief client officer for EMEA, to her current position.

As part of the move, Alastair Aird, the global chief operating officer of the media network, added the role of EMEA chairman to his responsibilities and took on the challenge of restructuring MEC's management team in the region.

Ling left AnalogFolk at the same time as another founding partner, Matt Hardisty.

They were the third and fourth founding partners to leave in the 17 months since AnalogFolk launched.