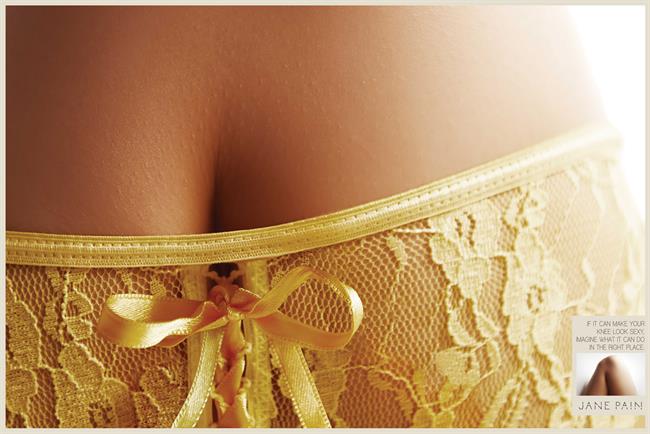 The work was created by Conill, the Saatchi & Saatchi-owned agency with offices in Los Angeles and Miami.
Each ad features the line: "It if can make your elbow look sexy, imagine what it can do in the right place".
Javier Campopiano, Conill's chief creative officer, said: "Great apparel is about making a woman look beautiful and feel sensual.
"Jane Pain makes such an incredible product that we wanted to show it in an unexpected way, addressing that their lingerie can make you look great even if you wear it on the 'wrong' body parts.
"Keeping with the playful style of the brand, we also injected a little humour into a category that usually lacks it. After all, there's nothing sexier than a good sense of humour."
The work was art directed by Hernan Pettinaroli and shot by Cris Welcomme through Rocket to the Moon.
This article was first published on www.campaignlive.co.uk
---
Recommended