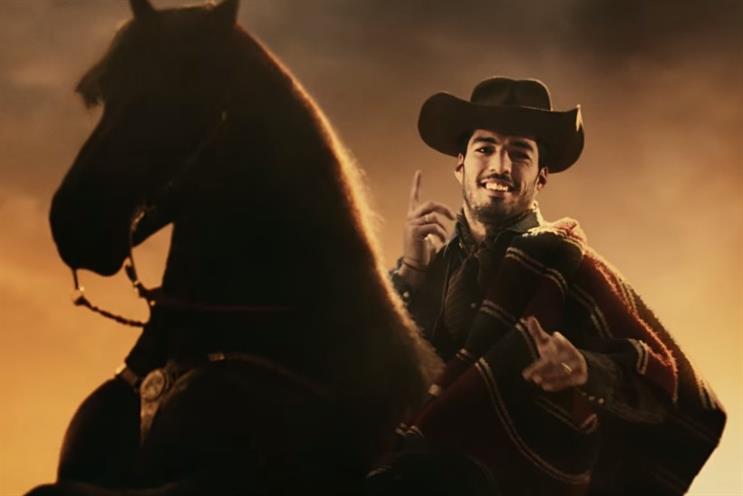 The trio appear alongside teammates Gerard Pique and Andres Iniesta, getting up to cultural japes to promote the airline's 140 destinations.
The ad, created by 180 Amsterdam, begins with Iniesta mid-flight, sipping a glass of orange juice and looking out of the window at the Maldives. Brazilian striker Neymar juggles a poorly superimposed bottle of suntan lotion in the Mal, while in Dallas, Suaraz takes on the role of a cowboy.
This is Barcelona's second outing with Qatar Airways, after a similar campaign in August 2013. The new campaign marks the halfway point in the pair's three-year partnership.
---
Read next