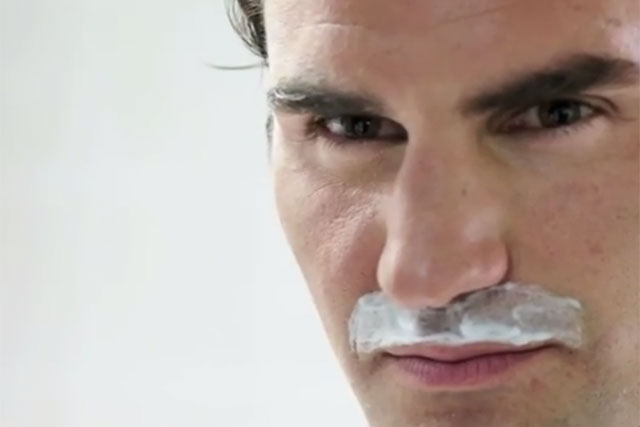 The launch ad, called "Fans of steel", is fronted by Messi and Federer, as Gillete aims to reward and celebrate fans in the UK that show unwavering support for their teams.
The work shows the two sportsmen having a shave in a locker room, with an array of Gillette razors stacked between them.
Each razor represents a different country and as the men use them to shave their faces, they are transported into each country's top sport.
The pair battle through sports from Sumo wrestling to F1 racing, cricket and finally football.
Gillette brand manager Jared Regan said: "Gillette is a brand with a long history in sport and knows that it takes 'Inner Steel' for sportsmen of all levels to perform at their best.
"Elite sportsmen show all the qualities we look to for ourselves and our brand: to be the very best you can be at what you choose to do; ultimate dedication and commitment to your team and your goals; and an unwavering desire to succeed and a will to in.
"Joe Hart is one of the best goalkeepers in the world and is the ultimate professional. He shows all these qualities both on and off the pitch and we're proud to be working with him."