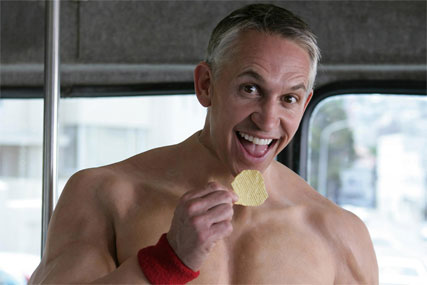 The 61-year-old superstar will be pushed out of a shop window by Lineker for stealing one of his coveted crisps.
After smashing Ritchie through a glass window pane, the 'Match of the Day' presenter will snatch back the stolen crisp from a prostrate Ritchie before continuing to stroll down the street.
The ad, created by AMV BBDO, will be aired in late August to promote Walkers' new extra crunchy cheddar and sour cream crisps.
Lineker has been the brand ambassador for Walkers for more than 15 years.