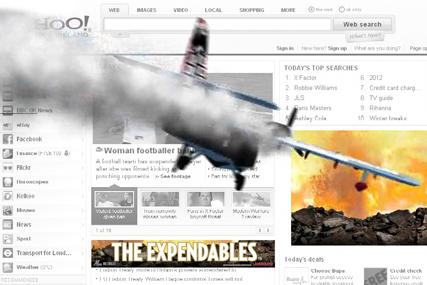 The campaign by MEC Interaction, MEC's specialist digital, social, search and direct response business, has been designed to drive awareness and ticket sales for the new action film, directed by Sylvester Stallone and starring Bruce Willis and Mickey Rourke.
The takeover will integrate 3D and available video content from 'The Expendables' trailers on Yahoo!'s web and mobile homepages. When users log on to the Yahoo.co.uk homepage, they will see a plane loop around the screen, before it crashes into a video box out.
The Yahoo! takeover is supported by trailers running across Facebook, YouTube, Gaming sites and Sky sports. The digital campaign supports TV, radio, press and outdoor activity.

Ross Cunningham, head of marketing at Lionsgate, said: "Our team at MEC Interaction has a proven track record of ground-breaking digital marketing solutions, and we look forward to developing a truly creative and targeted digital plan with them to launch 'The Expendables' in the UK."