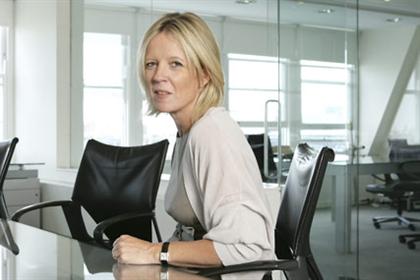 Name: Lisa Thomas
Job: Chief executive, M&C Saatchi Group

The campaign I'm most proud of working on is ... the Boots Advantage Card. I get a warm glow thinking about the 16 million women with those blue-and-white cards in their purses.
And the campaign I pretend I wasn't responsible for is ... Maxpax.
My favourite campaign created by someone else is ... the Volkswagen Passat Darth Vader ad. Funny, memorable, sweet without being saccharine.
The best moment of my career so far was ... probably the first day after setting up Lida. Doing things the way you want, with people you love working with, is a gift I wonder what I did to deserve.
While the most embarrassing moment was ... a slightly incendiary e-mail and a slip of the mouse from the "reply" button to the "reply all" button.
The best celebrity I've worked with on a campaign is ... the Maxpax coffee machine. Broadshouldered, hot, a bit frothy, but never threw a single hissy fit.
The person I'd most like to work with in the industry is ... Natalie Massenet. Being able to combine fashion and online retail, and make it irresistibly glamorous, takes a special kind of talent.
The people who've had the biggest influence on my career are ... my sons.They're the perfect antidote to the occasionally ridiculous aspects of what we do.
The best piece of advice I've received during my career is ... it's often good to use your ears rather than your mouth.
If I wasn't working in advertising, I'd be ... some kind of legal eagle.
In ten years' time, I'll be ... pretending I'm (LA Law's) Susan Dey and fantasising about what kind of super-injunction I'd take out, and for whom.