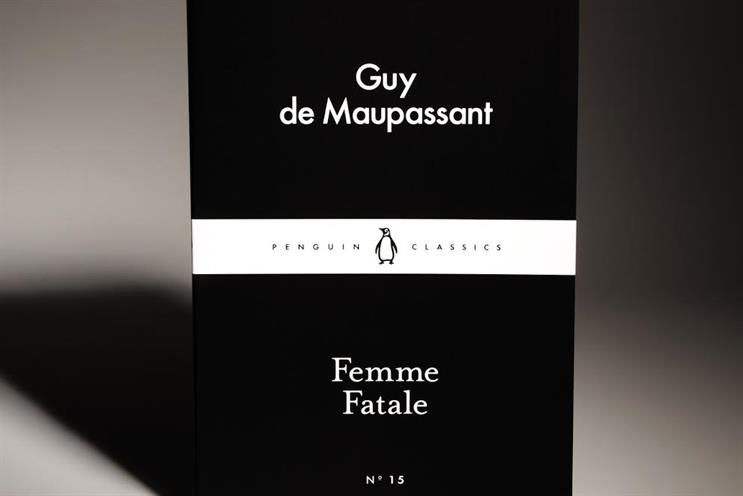 15 Femme Fatale
By Guy de Maupassant
As well as being, as the publisher reminds us, "the father of the modern short story", Maupassant is one of the finest chroniclers of the morally ambiguous underbelly of 19th century French society.
He leads to places that, even to our shock-fatigued sensibility, are packed with undeniable social, sexual and criminal tensions.
What enables Maupassant to do so with such credibility and finesse, is not sensationalism or wanton amorality, but the precision and detachment of the anthropologist.
He has an eye for the details of physiology, speech, manner and wardrobe that allows him to enter the populous blur of the French metropolis and find within it – and with remarkable concision - authentic protagonists.
This is deft work in any century, but in 19th century France, adjusting as it was to new class structures, blending as it was new money with old, and wrestling as it was with its new found secularity, literature's need for and debt to social anthropology was particularly great.
In this selection, Maupassant explores lesbian love in the suburbs; upper class adultery in the countryside; prostitution in a Paris cemetery; and a hunting accident that triggers some scandalous deathbed secrets. And in each case he does so with complete anthropological authenticity.
More than a century later, we tend to focus on the similarities between people because doing so encourages the belief that we are moving towards a single globally convergent identity.
We dissect humanity not with the fine brush of the anthropologist, but with the broad brush of the sociologist.
We emphasize the differences between generations more than we explore the sort of forensic clue that allowed Maupassant to signal, for example, a character's precise location on the subtle spectrum of class, wealth or upbringing.
Marketers look at the extreme polarization of our wealth structures and conclude, rightly, that life outside the fabled 1% is coalescing around the need to work and earn and provide, and that the old socio-economics are less relevant nowadays, as a giant and industrious mono-class forms.
However, if marketers lose their knack for anthropology; if the only texture that we can give to a audience is whether they adhere in general terms to this or that journalistic definition of humanity, than there is a risk that authenticity drains out of the system undetected, and we wake up one day in a world where all brands are chasing the same composite citizen.
I would advise anybody about to enter a pre-production meeting or define a target audience or recruit some research respondents or brief a creative team – anything, in fact, that depends on a precise grasp of 'who' , to read a story or two from this collection.
Because Maupassant can tell you, through the thickness of a gentleman's cane or the tone of a lady's rouge, exactly who.
Giles Hedger is the chief strategy officer at Leo Burnett London & Worldwide.
Read the full 80 Books in 80 Days series here