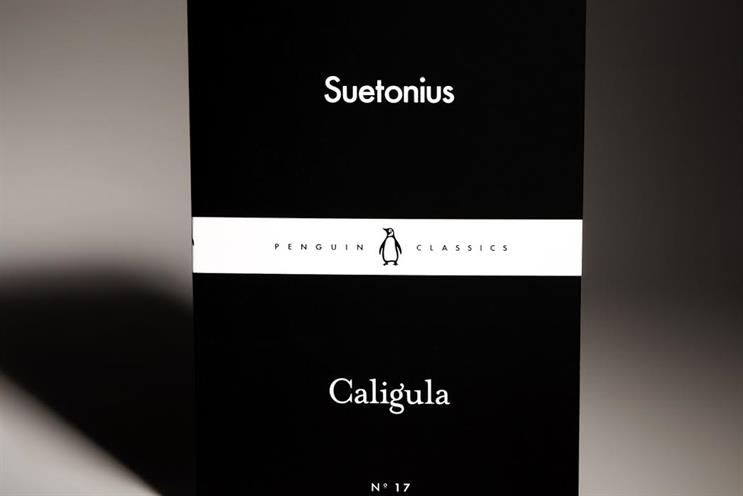 Every leader in business today should read Suetonius' account of Caligula's life and rule, because it brings together in one murderous, incestuous and paranoid place, all the archetypal failures of leadership.
Caligula, who had been paraded before the troops as an infant but never saw meaningful combat as a General, was given the keys to the imperial death star and for three and a half years expressed, through the language of havoc and harm, an inferiority complex of grotesque proportions.
He was the undisputed monster of the Julio-Claudian dynasty not because his power went unmoderated, but because his weakness was his motive. As it lurches from one narcissistic and blood-thirsty episode to another, the brief reign of Caligula follows a trajectory not unlike that of any weak and desperate leader.
It begins with a shameless popularity campaign. Caligula reversed criminal sentences, extended voting rights, made widespread cash gifts, introduced novel attractions such as panther baiting, "and so splendid were the celebrations that 160,000 victims were publicly sacrificed during the next three months".
Next come the engineering projects. The construction of a legacy. Palaces, temples, canals. Most extravagantly, perhaps, a bridge three miles long made of linked and anchored ships, over which Caligula rode chariots in an act of imperial role play.
Then come the almost comedic delusions of power. He names himself a god, and sacrifices flamingos in his own name. He builds a life-size gold statue of himself and has it dressed each day in the clothes he is wearing.
Next, the pure evil. He forces himself on his sisters; forces his father-in-law to cut his own throat with a razor; steals wives from their husbands; feeds criminals to his circus animals; has people sawn in half for criticizing his shows; has a writer burned alive for a double entendre.
Next, the desperate acts of envy, as those around him seem possess what he lacks. Courageous gladiators are cut down to size; those who are not bald are shaved. He no doubt envied the military leaders their expeditions, and so embarked on a false one.
Then, inevitably, comes bankruptcy. According to Suetonius, Caligula squandered, "in less than a year, Tiberius' entire fortune of 2.7 billion sesterces." A deficit which he sought to remedy through unthinkable fiscal abuse that drove people to suicide.
And finally, assassination, by people who could take it no more.
Brands are built well by businesses that are led well, and weak leadership creates weak brands. When marketing exists to compensate for a lack of integrity, acts of desperation ensue, and this paradigm is no more sustainable than the mercurial dash of destruction that ended abruptly on the Palatine Hill in 41 AD.
Giles Hedger is the chief strategy officer at Leo Burnett London & Worldwide.
Read the full 80 Books in 80 Days series here