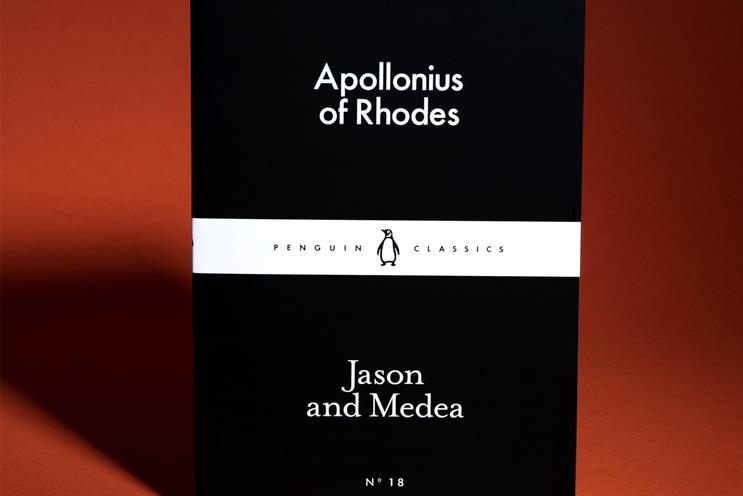 Argonautica, written by Apollonius of Rhodes in the 3rd century BC, is the only complete surviving Hellenistic epic.
It describes the journey of the Argo, a ship constructed by Argus, crewed by the Argonauts, and commanded by Jason, son of Aeson, whose perilous quest to obtain the golden fleece from King Aeetes in the remote town of Colchis, is King Pelias' scheme for ensuring Jason never returns to trouble him.
This particular episode focuses on the conflicted love that aligns Medea, Aeetes' daughter, with Jason's quest, and the way in which she helps him tame the fire-breathing bulls and the "earthborn men" that spring from just-sewn serpent's teeth.
At this point - as with so many of the exploits of the Argonauts encapsulated in bedtime stories and Greek primers – your mind may be recalling an illustration from childhood. Skeletal warriors rising from the cloddy earth; teeth scattered nervously from an upturned helmet; the fiery exhalations of a hoof stamping bull.
If so, you are probably connected with the Jason myth through plot alone. The crashing rocks, the Harpies, the Sirens, the sleeping dragon...
What Apollonius adds, beyond exquisite language and formidable erudition, is psychology. It is only in Apollonius' re-telling of the myth that the plot acquires profound motive.
At the heart of the tangled web of motives, mortal and immortal, benevolent and malign, is the coalition between Jason and Medea; and at the heart of this coalition is love.
To read Jason and Medea is to hold in your hands a 2,300 year-old love story; and encased within it, unguarded by dragons, is poetry's first successful account of the pathology of love.
"Love's inquietude" is a spell cast by Eros' piercing arrows, and Eros in turn is acting on the motive of others.
In a century drowning in information, we compress and distill everything. We screen out noise and are guided by facts. And the hazard this creates is the abridgement of psychology and the loss of motive.
Without motive, we are forced to deal in the dead metaphor of unexamined behavior and propeller-less events: the company that was founded in Seattle; the country that went to war with Iraq; and the man who stole the Golden Fleece.
This limits marketers in two ways. It divorces them from the history of their brand, and it blinds them to the needs of their consumers.
Marketers should read Jason & Medea, and consider whether marketing is anything more than the coalition of motive: clarifying the motive of supply, identifying the motive of demand, and aligning the two.
Agencies should read it and consider whether, instead of the concentric clichés of what-how-why, they might define ideas as the junction of all available motive.
Giles Hedger is the chief strategy officer at Leo Burnett London & Worldwide.
Read the full 80 Books in 80 Days series here