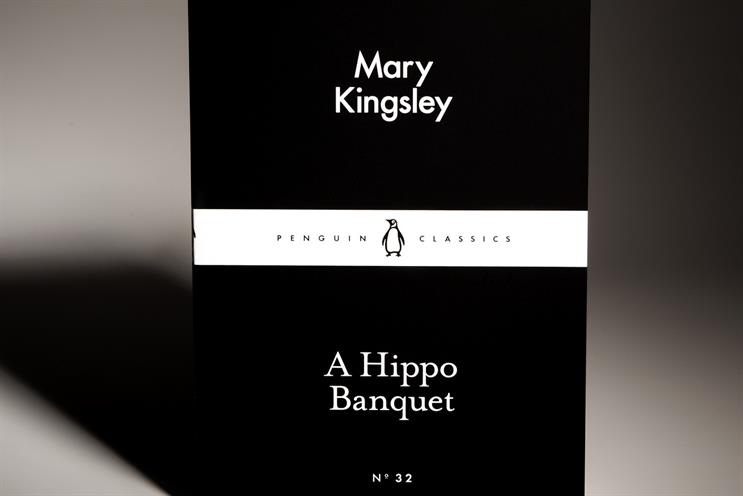 Today we follow Victorian explorer Mary Kingsley into the hippo grass, leopard forests and elephant mines of West Africa.
This collection of stories, published under the endearing title A Hippo Banquet, is taken from Travels in West Africa – Kingsley's account of the expedition she embarked on following her parents' death in the 1890s.
The daughter of an Islington doctor sets sail for Sierra Leone, where she is canoed through the cannibal hinterland by rifle-slung porters to take the measurements of trophy mammals and clamber through the venomous sub-canopy armed only with forthrightness and the impractical modesty of her attire.
Yes, the temptation to dismiss this book as the colonial whimsy of a Victorian spinster is undeniable, but this is a gem of a book, and Mary's self-awareness confounds not only the potential cliché of her endeavor, but the entire (male) orthodoxy of 19th century exploration. The Africa that she describes may as well never have existed, so little does it owe to the stoic hyperbole of the alpha game-bagger or to the dubious, marooned achievements of the colonial administrator. "I have never hurt a leopard intentionally; I am habitually kind to animals, and besides I do not think it ladylike to go shooting things with a gun."
This is an unassimilated and unsentimental travelogue, and we feel far, far away from Karen Blixen's Ngong Hills. This is not I had a farm in Africa so much as I had a house in Highgate, and there are times when I wish I were still in it. Kingsley describes a world physically and spiritually remote from her native England, but her references are loveably local. The O'Rembo Vongo (river), home to hornbills, vultures and crocodiles, is as wide as the Thames at Putney. During a tornado, the giant trees in the African jungle are "waving like a wheat field in an autumn gale in England." The cannibal tribesmen who chaperone her through the forests of West Africa "would have killed and eaten these very amiable gentlemen with as much compunction as an English sportsman would kill as many rabbits." Perilous and unpredictable though it may be, Kingsley insists on Africa being as relatable as a raconteur at a dinner party – she is under its skies but never under its spell.
It's as though her self-awareness prevents her adopting the role of the romantic explorer. Describing the full standing height of a male gorilla she writes: "It struck me at the time that this was a matter of ten feet at lest, but for scientific purposes allowance must be made for a lady's emotions". Guiding her in this reluctance to dine out on her exploits is a cartoon she calls to mind of Friedrich Gerstaeker, the unflappable German adventurer and travel writer. "That gallant man is depicted tramping on a serpent, [ . . . ] while he attempts to club, with the butt end of his gun, a most likely savage who, accompanied by a bison, is attacking him in front. A terrific and obviously enthusiastic crocodile is grabbing the tail of the explorer's coat . . . ".
It is hard to say exactly when the European colonial psyche became completely self-aware, but 40 years before Evelyn Waugh's full-blown satire, Kingsley appears to have moved things quietly and humorously in the right direction. And this is why marketers should read it. It's a subtle master-class in self-awareness, and self-awareness is a key component of the emotional intelligence brands need as they seek to achieve empathy and avoid derision.
Civilizations are slow to acquire self-awareness, often requiring most of each 100 year cycle to understand exactly who and what they have become – to grasp the place to which that century's endeavor has brought them. Brands don't have the luxury of a fin de siècle epiphany.
Brands, in contrast, need to be self-aware at all times. The way Kingsley handles being a posh girl in the jungle reminds us of some of the techniques they can adopt. Distance yourself from the parody that follows you. Understate your own expertise. Be true to the place you hold in society. Be yourself. Show humility. But bring a perspective that others don't.
As they gear up for Rio 2016, many of the world's biggest brands will be preparing for marketing's acid test of self-awareness. Now might be a good time to read A Hippo Banquet.
Giles Hedger is the chief strategy officer at Leo Burnett London & Worldwide.
Read the full 80 Books in 80 Days series here