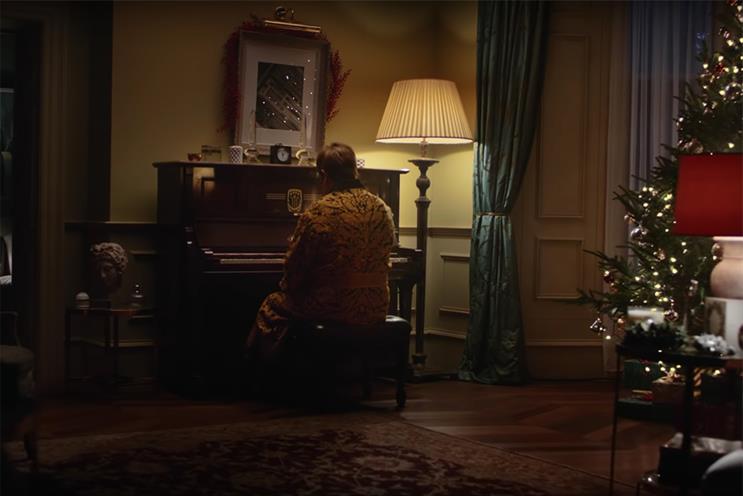 These days almost as highly anticipated as the real thing, social media (and Twitter in particular) comes into its own as soon as the John Lewis Christmas campaign goes live. Indulge yourself with the best parodies and spoofs of the festive season to date...
Parodies
The fact that a reverse chronological musical biopic of Elton John is possibly more difficult to send up than a monster under the bed didn't deter these willing pranksters:
Elves Behavin' Badly replaced Elton's classic with something slightly less critically acclaimed:
The new John Lewis Christmas ad is amazing. #ElftonJohn #ElvesBehavinBadly pic.twitter.com/4wfHZ3eUbo
— Elves Behavin' Badly (@ElvesBB)
November 15, 2018
Joe.co.uk combined the two hot topics du jour:
Pizza Hut referenced another much-talked-about Christmas campaign:
Shame to see the #EltonJohnLewis ad allowed through when ours got banned. We're releasing it anyway. Enjoy. pic.twitter.com/G3OJYli33D

— Pizza Hut Restaurants (@pizzahutuk) November 15, 2018
Keele University tapped into the ad's nostalgic feel with its annual effort:
Frank PR changed Your Song to #FranksSong, saying sorry to Elton in the process:
With apologies to Elton John...#FranksSong #EltonJohnLewis pic.twitter.com/fvajfeQ9BZ
— Frank. (@WelcomeToFrank)
November 15, 2018
Tweets
Lidl:
Just because you don't have £872 to spend on a piano, doesn't mean you can't be the next Elton. #EltonJohnLewis pic.twitter.com/TakObmWfqr

— Lidl UK (@LidlUK) November 15, 2018
…which John Lewis couldn't resist responding to:
It's a Lidl bit cheaper ?? ?? https://t.co/uzgkNEX4Wo

— John Lewis & Partners (@jlandpartners) 15 November 2018
Iceland:
How wonderful life is when you're (still) in the world... #NoPalmOilChristmas #EltonJohnLewis pic.twitter.com/RBOxzcN3s3

— Iceland Foods ?? (@IcelandFoods) November 15, 2018
Netflix:
the John Lewis ad but instead of Elton John it's this keyboard wizard pic.twitter.com/u25MPqv0gl

— Netflix UK & Ireland (@NetflixUK) November 15, 2018
EBay:
If it's happening in that Christmas ad, it's happening on eBay

And in the rocket man's words himself John Lewis – we hope you don't mind… #EltonJohnLewis #johnlewischristmasadvert #JohnLewisAd #JohnLewisChristmasAd pic.twitter.com/XyseebMfk5

— eBay.co.uk (@eBay_UK) November 16, 2018
And finally...
Spare a thought for the man who gets almost as much attention as the retailer at this time of year:
Neither would I. https://t.co/JhOZMfHeKv

— John Lewis (@johnlewis) 15 November 2018
Your daughter is making an excellent point here, Carol. https://t.co/hkRTVPy1TH

— John Lewis (@johnlewis) 15 November 2018