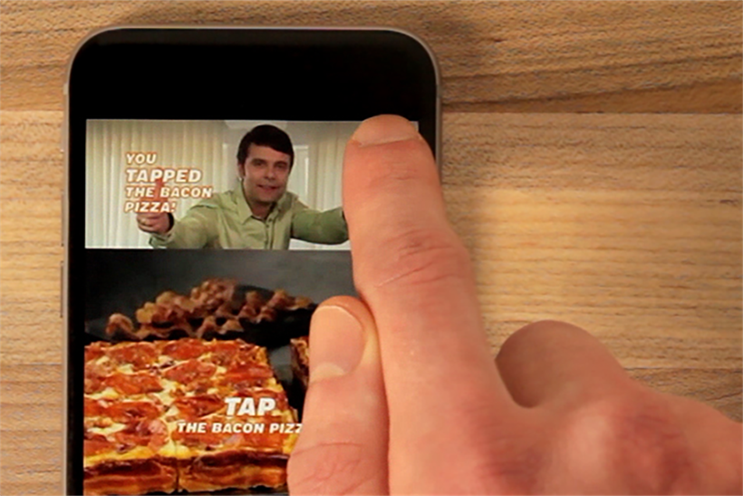 In case you didn't know, Wikipedia has a whole entry on "bacon mania" describing the appreciation for novelty bacon dishes. One of those food items could be pizza franchise Little Caesars' Bacon Wrapped Crust DEEP! DEEP! Dish Pizza. Yes, bacon-wrapped pizza.
A social media campaign by Barton F. Graf 9000 bakes in a few special ingredients for social media.
One campaign for Facebook on mobile devices callled 'Tap the Bacon' takes advantage of the space above and below a video to compliment fans.
Another channel is an app for Twitter that wraps a user's timeline in bacon goodness.
Campaign credits
Client: Little Caesars
Agency: Barton F. Graf 9000
Founder, Chief Creative Officer: Gerry Graf
Executive Creative Director: Scott Vitrone
Copywriter: Chris Sheldon
Creative Technologist: Owen Weeks
Digital Strategist: Brandon Solis
Account Director: Jennifer Richardi
Head of Integrated Production: Josh Morse
Senior Director of Advertising: Walt Frederiksen
National Media Manager: Brandi Barton
Social Media Manager: Julian Bond
Music: Butter Music and Sound