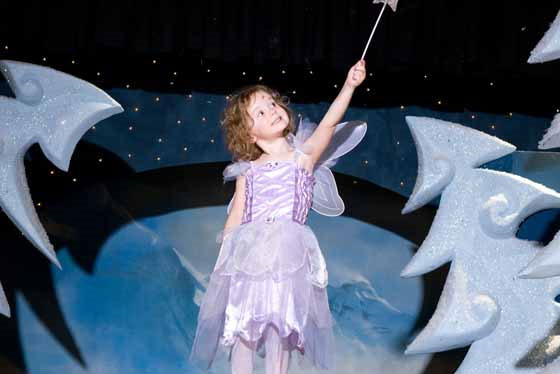 The ad features a twist on a nativity play, in which children sing and rap about presents bought by their mums.
Hundreds of consumers have attacked the ad on social media sites, complaining that it is inappropriate given the current economic climate.
Comments such as, "Stop ruining Christmas for kids with your rubbish TV advert," have been being manually deleted from the store's Facebook page in an attempt to curtail the growing consumer backlash over the spot.
The ability to comment on the ad itself has also been disabled.
A debate on YouTube about whether the ad should be banned has racked up over 20,000 views, with commentators complaining it tells children "Santa doesn't exist".
One commentator said: "I don't think it's a stretch to say it is too irresponsible to allow. It promotes copious spending, which is what started this damn credit crisis – people spending money that they haven't got because they felt the need to compete with the Smiths, or buy love."
Another commentator said: "What a great example to kids to know that what makes a mother a good one is how much over-expensive bling she buys them at Christmas."
In July, Littlewoods opted not to appoint an agency, despite conducting a pitch for the business The pitch was understood to have included Dare, Beattie McGuinness Bungay, St Luke's and VCCP. Leo Burnett was the previous incumbent but declined to repitch.
Update - A spokeswoman for Littlewoods denied the negative posts were deliberately being deleted. A spokeswoman said: "Occasionally, Facebook marks certain posts as spam, usually when a person has posted a number of times in a short space of time. At various points throughout the day, we check the posts held as spam by Facebook and republish them."
"The advert has now been viewed over 40m times and we have only received complaints from a very tiny percentage of viewers. We welcome all feedback, both positive and negative and each of our websites allows people to review products and give their opinions – it is our policy to never censor customers' opinions."