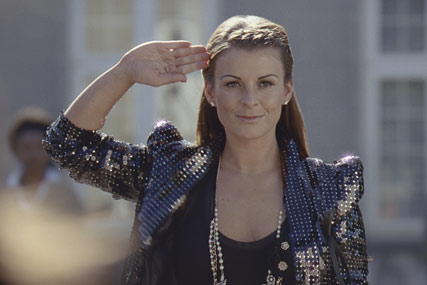 The clothing retailer has sent out a request for information to agencies ahead of a pitch for the business. Leo Burnett has declined to repitch.
Littlewoods, which is owned by the Shop Direct Group, first appointed Leo Burnett to handle its advertising in July 2009.
The review follows a decision by Shop Direct, which also owns the Woolworths, very.co.uk and Isme direct shopping brands, to move its Woolworths account out of The Brooklyn Brothers and into VCCP, in January this year. VCCP also handles advertising for very.co.uk.
Leo Burnett's work for Littlewoods has included a £5m Christmas TV campaign featuring the brand's ambassador Coleen Rooney.
The two 40-second TV ads billed Littlewoods as the destination for Christmas gifts.
It was the second Littlewoods ad to feature Coleen Rooney and showed her leading a group of women on a present hunt at midnight around a big house.
A previous spot, which launched in September last year, featured Rooney as a fashion boot-camp officer and the classic Nancy Sinatra track 'These Boots Are Made for Walking'.