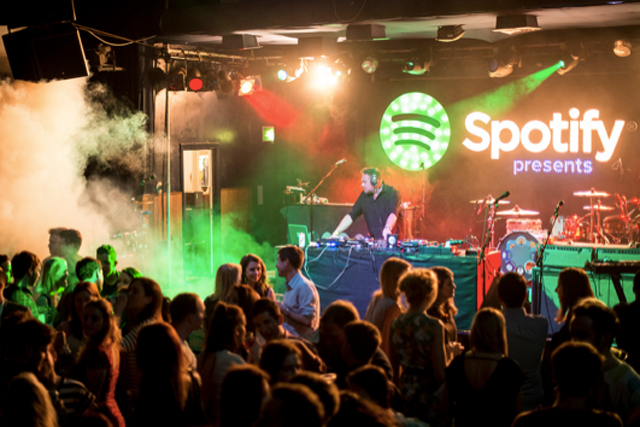 1) Getting the party started
We took you inside Spotify's opening night party, with Zane Lowe and Bombay Bicycle Club. Our resident gossip blogger Nigel Clarkson, the commercial director of Weve, gave us an example of the rather fabulous networking and partying on offer around the seminars.
2) London Live goes live
Hours after the launch of new London TV channel London Live, we heard from its commercial director Jon O'Donnell on why the new station is exempt from European broadcast rules.
3) No agreement on mobile
Despite the focus on mobile at Advertising Week Europe, the many sessions only served to emphasise the fact that we can't agree on the most basic ideas about the platform, wrote Jon Hook from MediaCom.
4) Planners who are funny
Digital agency Holler told us how it sends all of its planners on stand-up comedy training to help with their work. So we asked them to tell us jokes.
5) Bartle Bogle Hegarty through the decades
An old hand at BBH spoke alongside an up-and-coming star at the creative agency, to look at the difference between the current leaders and the new generation. Gwyn Jones, the BBH group chief executive, claimed that creative agencies have become "isolated from the performance agenda".
6) A glimpse of TV future?
Channel 5 announced that Dixons' landmark funding of 'The Gadget Show' for three series was the future of advertising-funded television.
7) Microsoft cuts through
There is a constant stream of Advertising Week Europe chatter on Twitter, but Microsoft Advertising had one of the most impressive approaches to getting its content heard. It has been releasing real-time stats and infographics based on the content of the talks as they happen. We picked out some of our favourites.
Follow live coverage of Advertising Week Europe on LIVE@AdvertisingWeek