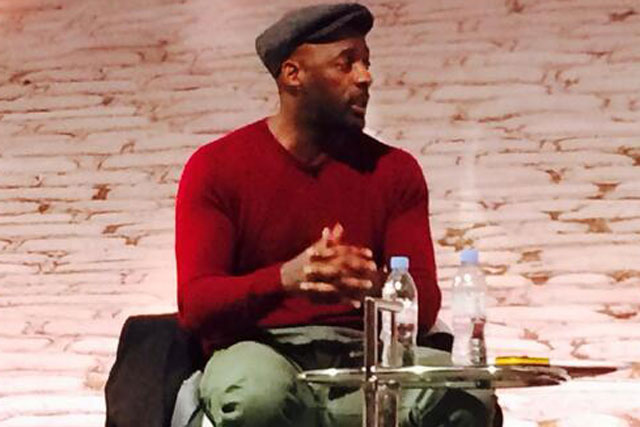 1) Big names, big thoughts
The big names continued Justin King, the outgoing Sainsbury's chief executive, told us his favourite ad that the supermarket has made under his watch. Meanwhile, the co-creator of Alan Partridge said he doesn't see why all TV programmes can't be branded.
2) Bollore takes the stage
The sighting of the day was Yannick Bolloré, the new Havas chief executive, who made his first public appearance since taking up the role. He said Havas had around five acquisitions in the pipeline, and that he plans to bring "evolution not revolution" to the group's future.
3) Strategic revelations
We learnt more about the strategies of leading media owners and brands: Google told us that "constant, unrelenting change" is essential, while marketers from brands like Burberry and Visa warned to beware of being obsessed with buzzwords.
4) Branded fame
Heat magazine's editor in chief, Lucie Cave, picked out John Lewis and Comparethemarket.com as examples of brands that have become celebrities, and the PG Tips monkey even appeared on stage during the Bauer Media session she spoke at.
5) Stars on music and creativity
Speaking of celebrities, the actor Idris Elba spoke to a packed room about his musical influences, while James Corden caused a stir by claiming that working on a Microsoft ad was one of the "least creative" things he had done.
6) Getting geeky
We were lucky enough to speak to the prediction guru and Microsoft economist David Rothschild, who predicted the votes for 50 out of the 51 states in the US in the 2012 election. He told us how predictive science could be used a lot more in advertising.
The man who designed the famous gesture-controlled computer systems in the film 'Minority Report' also blogged for us on the future of user interfaces.
7) Popcorn and mavericks
Of course, it wouldn't be Advertising Week without a little fun. We loved Digital Cinema Media's popcorn bike, which was making the rounds, and the rather radical slides in Dave Buonaguidi's talk on "The Missionary Position".