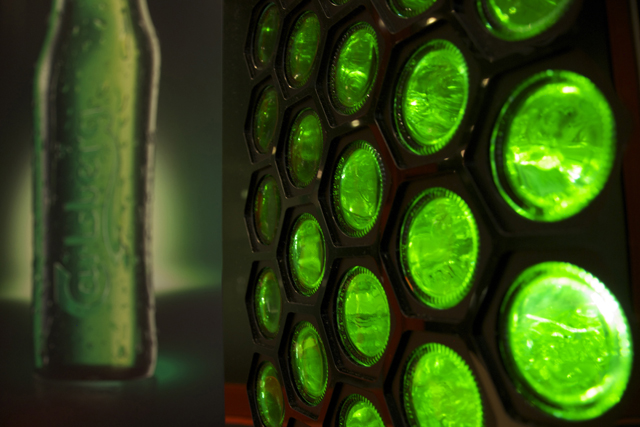 The transformation of the 200 metre square Carlsberg lounge at Anfield was overseen by brand communications agency Uniform. Its showpiece is a Liverpool Legends mural by Japanese graffiti artist Dragon 76.
The artist was flown from Tokyo for a two-day session, creating the artwork in a central Liverpool gallery before being placed at Anfield. The film of the mural was then seeded across fan sites across the globe, racking up 19,000 views on its YouTube site alone.
The other main features include an interactive tactics zone, electronic Carlsberg bottle display, goals wall and relationship wall, where Carlsberg captures some of the best moments in the club's history during the Carlsberg era.
Louise Larsen Bach, brand activation manager at Carlsberg, said: "Liverpool FC is a key partner for Carlsberg, with a long relationship. We required something that was dynamic and engaged with the fans."