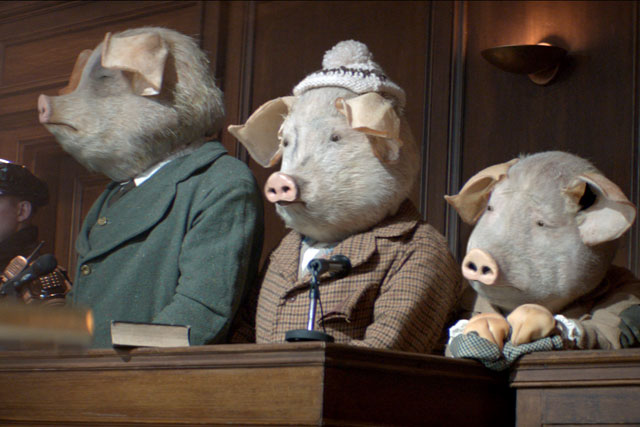 Dominic Grounsell, marketing director, personal, RSA Group
MAYBE
With the explosion of digital channels, it would be fair to say that we are living through a golden era of "opportunity" for marketers. Whether that then translates into unprecedented creativity is debatable.
Many brands are capitalising on the new media landscape and finding innovative ways to integrate activity across channels, fusing engaging creative with sophisticated marketing analytics to drive improved campaign effectiveness. However, this innovation is by no means universal, and, in many cases, the pressures associated with needing to deliver in challenging market conditions see us resort to safer, traditional strategies.
It is within our gift as marketers to realise a new golden era of creativity, but we need to think bigger, be bolder and invest more time in understanding the dynamic world of digital that is growing around us every day.
James Wildman, managing director and vice-president sales, Yahoo UK and Ireland
YES
The media and digital mix now provides the greatest canvas on which marketers can work, and the great news is that it is continuing to expand. Steve Jobs once said "creativity is about connecting things", and the things we can now connect in marketing are not just the "ads" that we traditionally hold as the creative, but also data, processes, content, keywords and all the tools that give marketers a route to their consumers.
Creativity is no longer constrained, whether by format, budget, individual job role or company function or size. Of course, there will be misses, and there is not the "stability" that the classical Greeks would recognise as part of a "Golden Age", but, nonetheless, the opportunity afforded to the industry makes these true halcyon days for creative thinking.
Grant Millar, global brand director, Carat
NO
Not yet - but some marketers are. It is now possible to link content with commerce to achieve things that traditional campaigns never could. The scope to draw people in to brand stories, demonstrate product within a valuable content experience and convert this into transaction, all still within the media experience, is only just scalable.
It will require the marketing process to be opened up earlier to a wider range of agency/client interaction, and creativity fostered across a wider range of touchpoints and disciplines.
The golden age will engender integrated communications solutions developed by sustained creativity across the whole marketing programme, led by bold and brave clients. See "Bodyform: The Truth" or ASOS #bestnightever for living examples.
It is worth the pain. People who can lead or be creative across an integrated process, to drive innovation for business advantage, will always find a premium attached to their services.
Michael Sugden, chief executive, VCCP
NO
Fear is not a natural bedfellow of creativity, and we are living in fearful times. Clients are fearful of their budgets being plundered. Agencies are fearful of their margins being eroded. Collectively, many of us fear for our jobs. In such an environment, the middle ground is all too often the most attractive path. To me it is no coincidence that the high-water mark of UK creativity - the late 90s and early noughties - coincided with the boom times.
Despite the "fail forward" rhetoric that we all borrow from Silicon Valley, I cannot see this materialising in practice. Until we moderate our risk-averse attitudes and collectively have more ambition, we cannot claim to be in a golden era of creativity. Steve Henry, my former creative director at HHCL, once told me: "I would prefer you to f**k it up than not even try."
Nicky Bullard, executive creative director, LIDA
I believe we are dealing with a hangover from the noughties, a decade where kids with big ideas (great) but sod-all craft skills (not so great) were hired by creative departments and the work got dumbed down.
Of course there are flashes of brilliance - The Guardian's "Three Little Pigs" for example, and 4Creative's Grand National work - but then we have stuff such as AmEx's "Small Business Saturday" romping it at Cannes; a genius idea, or brief, should I say, but the work itself was distinctly average.
When was the last time you read a truly inspiring piece of marketing copy? Why were there only five entries in the copy category at the DMAs? It's our responsibility as creative directors to make sure that the next generation is armed with the craft skills to take us into a genuine golden era.
Kelly Rafferty, director chocolate category, EEMEA, Mondelez International
Creativity is our raison d'etre, it always has been. Brave, creative marketing and big new ideas with edge are needed more than ever.
Why? Because we are operating in an extraordinary and unpredictable time for marketing. We are witnessing a complete social and digital transformation; the paradox of global connection and personalised targeting.
In this new state of media flux, creative opportunities abound, but ideas need to embrace this challenge - both bigger and more versatile, to leverage the new landscape. As has always been the case, creativity flourishes when the individuals behind a brand all share the same passion and hunger for creative brilliance, executed with single-minded clarity. Get that right on this new stage and the fireworks feel all the more spectacular.
Each month The Forum questions members of The Marketing Society on a hot topic. For more on membership, visit www.marketing-society.org.uk