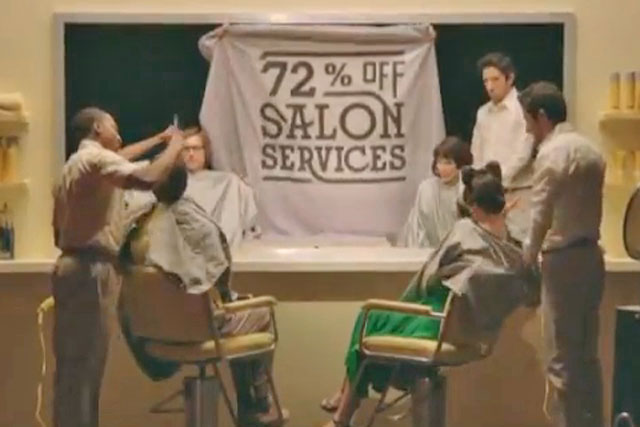 The US-based company, which launched in Europe a year ago, has unveiled an advertising campaign by The Martin Agency to promote itself in the UK.
The TV ad features a couple on stage acting out a range of different deals, including fine dining, tango lessons and salon treatments.
April data from ComScore reveals LivingSocial had 1.1 million unique users during the month, making it the fourth-most-visited coupon site in the UK.
Groupon is the market leader with 2.4 million users despite not having advertised on UK television.
Last month, Groupon filed for an initial public offering with plans to raise $750m (£462m), giving it a valuation of $15bn.
Meanwhile Google and Facebook have both unveiled their daily deals services, but have yet to launch them in the UK.
LivingSocial claims to have more than 30 million members worldwide.