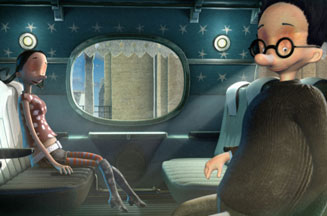 The appointment comes following a competitive four-month pitch process for the account, which includes the former Lloyds TSB and HBOS brands. The pitch process was overseen by Joe Clift, brand and customer marketing director at Lloyds Banking Group.
ZenithOptimedia had previously held the Lloyds TSB account, while Vizeum was the incumbent on the HBOS account. The two incumbents pitched against OMD and MEC, but in July the shortlist was reduced to ZenithOptimedia and MEC.
'Following a rigorous process, during which we saw strong presentations from four quality agencies, we are delighted to announce the appointment of MEC as our sole media planning and buying agency for the enlarged Group and look forward to working together to ensure we have the best possible model consistent with our future brand and business plans,' said Lloyds Banking Group marketing director Nigel Gilbert.
The 43.4% state-owned banking group is currently undergoing a consultation process to decide whether to close its 164 Cheltenham & Gloucester high-street branches.