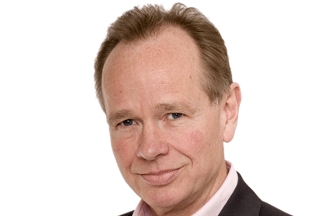 Gilbert emerged as the top marketer at Lloyds Banking Group in December 2008 following the merger between HBOS and Lloyds TSB. He vied with his equivalent at HBOS, Philp Hanson, to take the role.
A Lloyds Banking Group spokeswoman confirmed the bank has launched an internal and external search for a replacement.
In the interim, Catherine Kehoe will continue as head of brand and customer marketing for Lloyds TSB, Steven Griffiths remains head of brand and customer marketing for Halifax and Bank of Scotland, while Joe Clift continues as group brand and customer marketing director.
'I have really enjoyed my time with Lloyds. I am proud of what has been achieved and I am leaving the Group's marketing operations in good shape for the future,' said Gilbert.
'We have put in place a world-class team with a clear and differentiated multi-brand marketing strategy for the group,' he added.
One of Gilbert's most significant contributions to Lloyds came in 2005 when he agreed a deal with London 2012 to become the first domestic tier one sponsor of the Olympic Games.
More recently, Gilbert reviewed the banking group's media account in September. The review saw the £80m business move to MEC