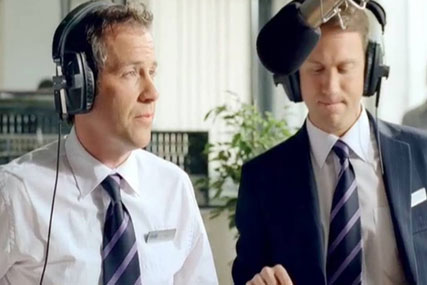 The marketing division is to be renamed the 'customer and brand function', with the creation of several roles to help the team 'deliver an end-to-end' proposition.
The team will focus on four areas: customer strategy, customer value manage- ment, customer experience and London 2012, and brand marketing.
Alongside the reshuffle, Steve Griffiths, director of brand and customer marketing for Halifax, is to leave in June. It is believed he does not have another job to go to.
Former Accenture marketer Michael Payne is also leaving his role as head of one-to-one marketing. External recruitment for both jobs will commence this month.
Griffiths' last major contribution was to appoint Adam & Eve to Halifax's £25m ad account, moving the business out of DLKW Lowe, and ending a 10-year partnership with the agency.
He took up his current role after the 2008 merger between Lloyds TSB and HBOS. Prior to that, Griffiths had operated as head of marketing for HBOS-owned Bank of Scotland.
Halifax's most recent TV ads featured a fictional radio station, where members of staff would broadcast messages to customers. The campaign kicked off in 2009.
Last week, the brand rolled out a full-page print ad campaign, featuring staff standing next to giant blue cubes. Each ad highlighted benefits of its products.
The rejig comes as Lloyds chief executive Antonio Horta-Osorio, who joined last month from rival Santander, also makes a number of changes to the leadership of the majority-state-owned bank.
Group executive director for retail Helen Weir is to step down. She will be replaced by former Santander chief financial officer Antonio Lorenzo, who will now oversee retail banking and marketing, and reports to Horta-Osorio.
A Lloyds spokesman said Eva Eisenschimmel, managing director of group marketing and direct channels, who joined from EDF Energy last year, is unaffected by the changes. Eisenschimmel, who previously reported to Weir, will now report to Lorenzo.
Eisenschimmel replaced former chief marketing officer Nigel Gilbert, who now operates in the equivalent role at Virgin Media.