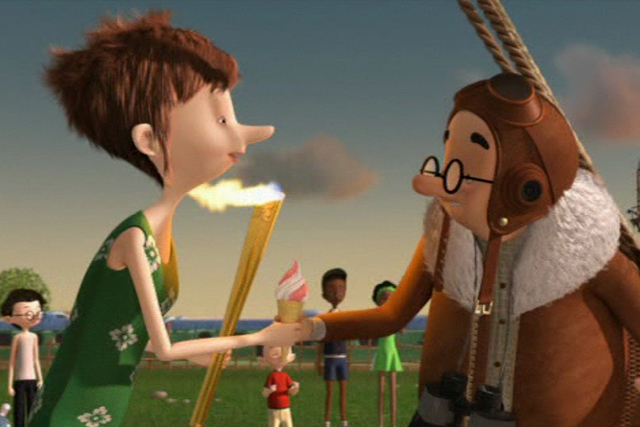 Lloyds Banking Group will receive an initial £350m for the group of branches that have been dubbed Project Verde and could receive an additional £400m, based on performance.
The sale process has been protracted and the deal is well below the reported £1.5bn figure Lloyds was believed to have been offered for the branches last year by NBNK.
Project Verde comprises Lloyds TSB branches in Scotland and Cheltenham & Gloucester branches in England and Wales, as well as the online bank Intelligent Finance.
Lloyds Banking Group is currently running a multimillion-pound pitch to create the advertising to support the launch of Project Verde.
The deal is expected to be completed by the end of November 2013, subject to regulatory approval, which means Lloyds will rebrand the branches to TSB and will transfer them to the Co-operative at completion, under the TSB brand.
A Co-operative spokesman said the "ultimate goal" is to operate all its financial services under a single brand but for the forseeable future the Project Verde branches will operate under the TSB brand.
Lloyds has been forced to sell off the branches as a new independent bank after the European Commission ordered it to dispose of them by November 2013, to comply with new regulations on state aid for banks.
The 632 branches have 4.8 million customers, including 3.1 million personal current account customers. This means the new bank will have around 7% of the UK's personal current account market.
António Horta-Osório, group chief executive at Lloyds Banking Group, said: "We believe the Co-operative will be a good owner for our business, customers and colleagues, and the combined banking business will be a significant competitor on the high street with nearly 10% of today's UK branch network.