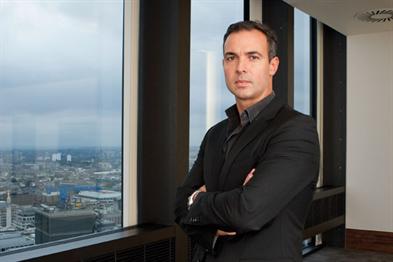 The new group will be entirely employee-owned and will continue to focus on growing its core agency brands which span the disciplines of advertising, marketing, PR, digital, research and design.
Campaign understands the management buyout (MBO) has been facilitated by a debt-package provided by Lloyds, in addition to an equity contribution from senior management.
It is understood that non-executive chairman Roger Parry has played a key role, along with chief executive Peter Reid, and both will continue to lead the new business.
The new group is touting itself as having a much stronger financial structure, with debt reduced to less than half of the £22m net debt previously borne by Media Square.
At the same time, the group will give an increased focus to developing a multi-disciplinary proposition for its clients, which include Santander and Kellogg's, particularly for new emerging UK brands, looking for this service.

Earlier today, Media Square's bank said it would not commit to amending the company's banking covenants and will not extend the facilities available to it after revenue fell 2% to £21.8m in the six months to 31 August.
The buy-out was completed within hours of administrators being appointed. Media Square had an unsustainable level of debt which dated back to a series of prior acquisitions, most notably the £63 million MSG acquisition in September 2005.
The administration only covered the holding company, and the individual agencies which operate within their own separate legal entities continued to trade as normal.
Reid, founder of newly formed MSQ Partners Ltd, said: "This is an extremely positive development for our staff, clients and suppliers. The deal provides a platform for the group to build on the significant progress made by its agencies at an operating level over the past two years, in particular.
"The debt burden of Media Square was holding back these businesses and as part of the transaction a much more appropriate and sustainable financial structure has been implemented within the group.

He added: "An employee-owned structure where the employees take the majority control and can share in the future success of the business is one that we believe will see our agencies realise their full potential."
Luke Mugliston, chief executive officer of CST The Gate, who only joined the group in October after leaving his role of global brand director at Aviva, was upbeat about the group's future prospects.
He said: "Working for an agency that has the scale and specialist skills of an organisation such as ours but where the employees have a share in the running and future success of the business has great appeal I'm sure for current and future staff.
"I admire many employee-owned businesses. The cultural benefits that they derive from such a structure have significant benefits for the clients and customers they serve."

Media Square made a loss from continuing operations before tax of £1.4m in the six months to the end of August 2011, down 23.1% year on year from £1.1m in the same period of 2010.
The agencies which make up MSQ Partners Ltd will employ more than 650 staff and have annual revenues of approximately £45 million. It will have operations in UK, US, Hong Kong, China and Singapore, and will be headquartered in London.
Media Square first floated on AIM in 2000 and has been heavily indebted since the £63 million acquisition of the Marketing Services Group from Huntsworth in 2005.
Follow Arif Durrani on Twitter: @DurraniMix