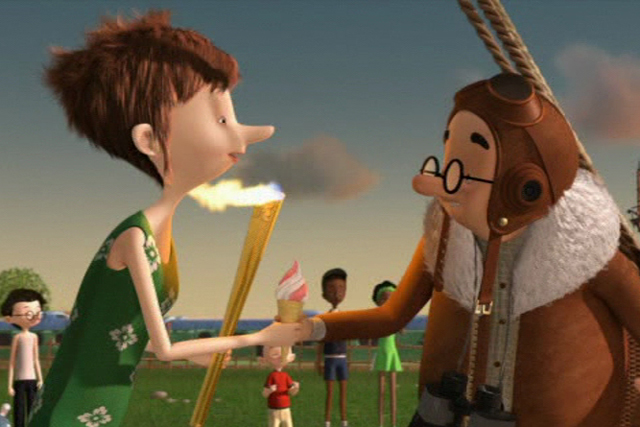 The campaign will focus on the initiatives the bank has run as part of its sponsorship, including its school sports week, ticket giveaways, support for Olympic athletes and backing of the torch relay.
The 90-second 'centrepiece' film, created by RKCR/Y&R, shows characters from more than 40 past ads carrying the torch and is intended to reflect the 'all-encompassing' nature of the Games.
The campaign will launch with outdoor activity later this week. In 2007, Lloyds TSB became the first brand to sponsor this year's Games, as the official banking and insurance partner, in a deal reported to be worth £80m.
It launched the 'For the journey' creative idea that same year. Each ad has featured the same operatic soundtrack sung by Elena Kats-Chernin. The brand, now owned by Lloyds Banking Group, later signed up to be the presenting partner for the London Olympic 2012 Torch Relay, along with Coca-Cola and Samsung.
In 2011, an exclusive survey carried out for Marketing by OnePoll, a year before the start of the Olympics, found that Lloyds TSB was the top-tier sponsor most associated with London 2012.
The bank will soon be forced to rebrand to Lloyds Bank, as part of 'Project Verde' plans to divest more than 600 UK branches and the TSB brand. It was reported this week that Lloyds may look to float Verde as a standalone bank.