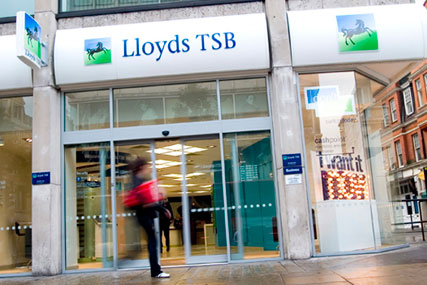 Brand and customer marketing director Catherine Kehoe said the bank would continue to employ its 'For the journey' campaign, which is intended to convey to consumers that they can rely on the brand during hard times.
'It's been a really difficult time in terms of trust in banks, so it's important to reassure consumers,' said Kehoe. 'What we've seen is that customers continue to have a strong relationship with their high-street branch. (In advertising) we're reminding customers how we can help in these financial times.'
Ads throughout the year will highlight additional ways in which the bank can help consumers, such as mobile banking and text alerts. They will also detail branch-opening hours on Saturdays.
Separately, Kehoe has appointed agency Proximity to handle Lloyds TSB's £50m direct marketing account, following what she described as a review of the brand's one-to-one marketing strategy.
'We had an opportunity (at the end of the three-year contract with Rapier) to take a fresh look at how we deepen customer relations and be more strategic,' she said. 'The role of one-to-one marketing is more important than ever, but the days of bombarding doors with mail are over.'
Over the past six months, the bank has increased its level of digital and social-media activity.
Initiatives have included the launch of its Lloyds TSB Me app, which allows consumers to create an avatar in the style of the animated characters featured in the bank's ads.
Lloyds TSB has also invested in its YouTube channel, making it a hub for content surrounding its sponsorship of the 2012 London Olympics.
More than 40% of parent company Lloyds Banking Group has been government-owned since January 2009, and it has been instructed by the European competition authorities to sell hundreds of branches.
The bank will rebrand from Lloyds TSB to Lloyds Bank in the next three years. It plans to sell the TSB brand as part of a wider divestment programme.
The business' corporate division, Lloyds Bank Corporate Markets, has become the first to operate under the new branding.
The rebrand was promoted last week through a print ad campaign, which carried the message 'We've changed our name, but our support for British business remains as strong'.
Marketing across Lloyds Banking Group is now led by managing director for group marketing and direct channels Eva Eisenschimmel. The ex-British Airways marketer joined the bank from EDF Energy in the autumn of last year.
Lloyds TSB history
1765: Private bank Taylors & Lloyds founded in Birmingham.
1884: London bank Barnetts, Hoares, Hanbury & Lloyd acquired, and the black horse logo inherited.
1995: Lloyds Bank and TSB Group merged.
2008: HBOS acquired by Lloyds TSB to form Lloyds Banking Group (LBG).
2010: Plans drawn up by LBG to sell TSB brand; Lloyds TSB to rebrand as Lloyds Bank.