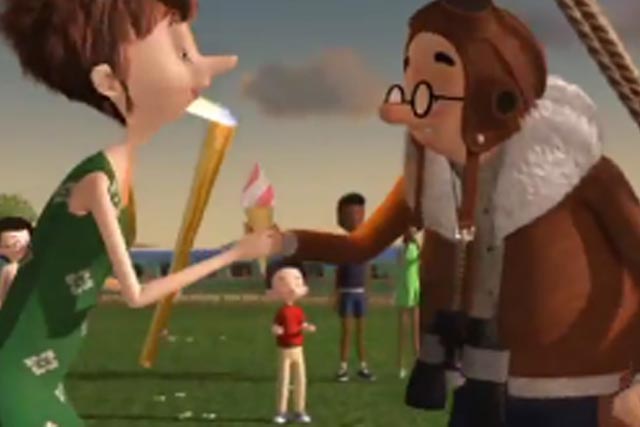 The ad debuted this weekend and uses the strapline: "Bringing London 2012 closer to you."
It shows animated torchbearers running and passing the torch to one another. It also informs customers that they still have the chance to win London 2012 tickets through the bank's giveaway.
Created by RKRC/Y&R, the campaign will span TV, radio, magazine and digital, and regional media partnerships with Trinity Mirror Group and Global Radio's Heart FM network.
The ad uses a "new Olympic-themed" version of 'Eliza Aria', the theme tune from previous Lloyds TSB TV ads.
The ad was directed by Marc Craste from Studio AKA. MEC was the media buying agency behind the campaign.
The digital element of the campaign, created by Saint@RKCR/Y&R, will launch later this month. It will include a two day Lloyds TSB homepage takeover on Facebook that will bring to life the message surrounding the one year countdown to London 2012. On Lloyds TSB's Facebook page, customers can get more information, receive updates on the Torch Tour, nominations and how to win tickets. They will also be able to post questions and comments and share photos along the London 2012 Journey.
BP and Visa are among other Olympic sponsors to have launched TV campaigns highlighting their support for London 2012.