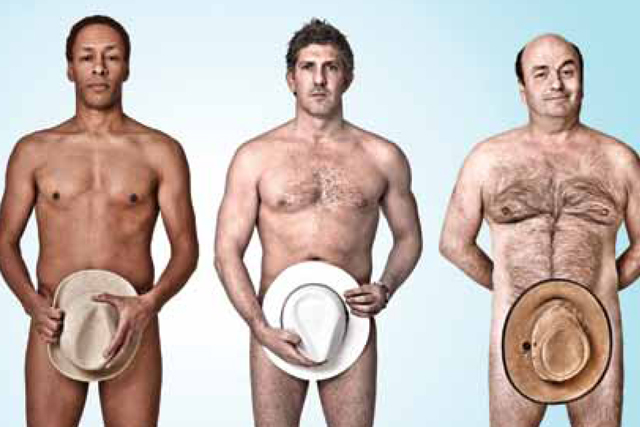 This is Lloydspharmacy's first campaign since awarding its £3m ad account to TDA last November.
The campaign intends to drive online sales of treatments for men through its Online Doctor service.
The ads promote treatment for erectile dysfunction and premature ejaculation. They feature four naked men with strategically placed hats. The text cheekily asks "which of these men got treatment from our online doctor?".
Press ads will launch in men's magazines, including FHM, and ad panels will appear throughout bathrooms in bars and clubs.
A spokesman for TDA said: "Using innuendo can act as an effective icebreaker, and that's exactly what we've tried to do here. We hope that this campaign will not just raise awareness of the service, but will encourage more men to get the treatment they've been too embarrassed to ask about before."
Claire Bayliss, Lloydspharmacy director of marketing, said: "Lloydspharmacy Online Doctor offers men a place to come for a quick and discreet solution from a team of fully qualified doctors, all from the privacy of their own home."