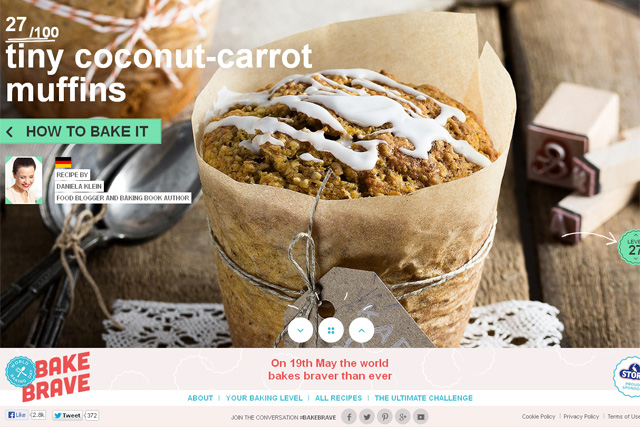 The agency has conceived a global initiative called Bake Brave. It has collated 100 cake recipes of varying complexity from celebrity chefs and food editors, on the Worldbakingday.com website. People can then choose which to attempt.
LMFM is managing the social channels and coordinating the 100 Bake Brave ambassadors and content.
Stork, the Unilever-owned margarine, sponsors world Baking Day.
The Bake Brave concept is running across 16 countries and the campaign is being amplified through TV partnerships, point-of-sale, events and PR.
Sam Ball, the creative partner at LMFM, said: "On World Baking Day we intend to raise world happiness levels by 0.85714 per cent."
The recipes kick off with banana muffins at level one and go on to include South African Milk Tartlets at number 74, ending with a cream puff cake at number 100.