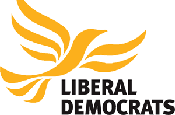 The agency will be briefed to work on a number of unspecified digital projects to help raise awareness of the party's policies.

The move is the first time that the Liberal Democrats have appointed a specialist digital agency, and is also the first time that Lean Mean Fighting Machine has worked with a political party.

Over the past few years, the Liberal Democrats have worked with a number of agencies on a project basis, including the full-service agency Boss UK.

In the lead-up to the 2005 General Election, the party used the advertising agency Banc for the majority of its marketing work.

The Lean Mean Fighting Machine managing partner, Tom Bazeley, said: "The market for public support, empathy and ultimately votes is a fascinating one for an advertising agency to operate in."