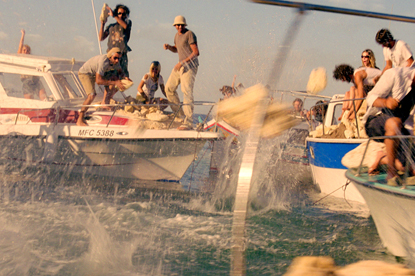 The agency won the business after a pitch against undisclosed roster and non-roster agencies. It is the first time the agency has won a brief for the brand.
LMFM will create a digital campaign centred around an online competition called "Bacardi ten4", which challenges ten friends to team up and tackle four different video challenges.
Teams will be given a theme to centre their video around, such as "good things happen when you least expect them", and they must then film the most innovative and eye-catching response that they possibly can.
Films can be uploaded to YouTube, submitted to the "Bacardi ten4" website and seeded on social networking sites such as Facebook.
The team whose video receives the most views over the course of the competition will win a week on a luxury yacht in the Caribbean.