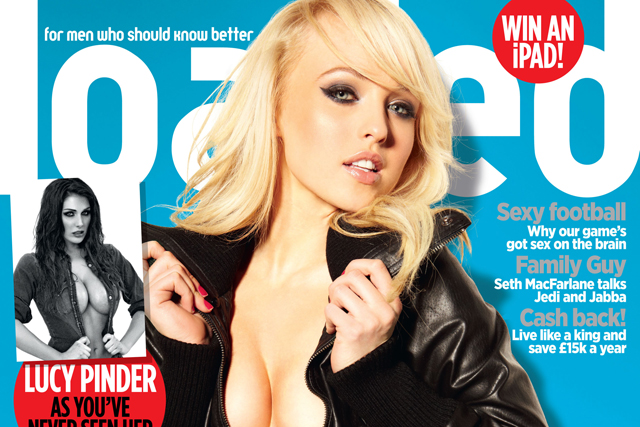 The former IPC title, which was sold to Vitality publishing in October this year, will be published on improved A4 cover stock from the February issue onwards.
The publisher will also launch a travel-sized 244mmx173mm edition of the magazine called Loaded Pint Size. The content of both magazines will be identical and will be priced £3.90, 30p more than its price at IPC.
The smaller Loaded edition will be nationally distributed with promotions in WHS High Street, WHS Travel, Asda and Shell. It will be on sale at a total of 1,120 stores.
A spokesperson for Vitality Publishing said: "We wanted to create a handy, travel-sized version of the magazine that people weren't embarrassed to read on the train".
The publisher will increase the distribution of the smaller version if it is popular with consumers and aims to retain the advertising/editorial ratio of 20/80, which it held at IPC.
Leading advertisers in the February issue include Samsung, Warner Brothers and Storm.
Vitality Publishing is also in the process of re-branding the Loaded.co.uk website and will be launching an iPad app in 2011.
Loaded, which was launched in 1994 aimed at 18- to 34-year-old men, rode on the success of the lad mag era throughout the 90s but suffered throughout the noughties as the interest in such titles waned.
In the latest ABCs for the six months to June 2010, Loaded was down 26.3% year on year and 24.8% during the period. The IPC Media title dipped from a circulation figure of 71,251 copies, to 53,591 copies.
Andy Sherwood, editor of Loaded, said: "The move to Vitality Publishing has been brilliant for Loaded. They have the drive, resources, passion and commitment to take the brand forward – on paper and digitally – while embracing its heritage and iconic roots."
Former Loaded editor James Brown launched a "handbag" sized men's magazine in 2002 called Jack.