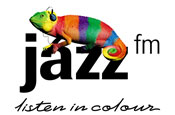 A sharp drop in administrative expenses, allowed the station owner, operator and sales house to lower its first-half pre-tax losses for the six months to March 31, 2008, to £528,000, compared with losses of £9.49m for same period last year.

The company has also disposed of six unprofitable stations for "nominal" amounts, following the disposal of its Dune FM station announced on June 6: the six are Bath FM, Brunel FM, 3TR, Ivel FM, Vale FM and Pennine FM.

The release of the company's latest financial results has coincided with the announcement that TLRC has signed a three-year licensing agreement with Guardian Media Group to broadcast Jazz FM on DAB, the internet and digital television. The station was originally launched in 1990, before being sold to GMG in 2002.

The station, which remained as Jazz FM until 2005, when GMG changed it to Smooth Radio as part of its regional extension of the brand, will relaunch at the end of September and will be broadcast on DAB in London, Glasgow the North West and West Midlands.

Richard Wheatley, chief executive of TLRC, said that since GCap had closed down The Jazz, there is "a clear gap in the UK radio market".

"When [The Jazz] closed, it had 420,000 listeners who are no longer being served. It didn't make any money because of the huge national transmission costs attached to it and GCap didn't put much into the business side of it or work on developing its website," he said.

He added: "When we sold Jazz FM, 75% of revenue wasn't from airtime, it was from the music side of the business and we will be doing this again. You need to use the radio station to drive a full jazz business. We are already in discussions with major record labels about producing some compilation CDs."

First Radio Sales, the sales house jointly owned by TLRC and UTV, will look after Jazz FM's national sales and TLRC will cover local sales. Wheatley is also looking to appoint a digital sales agency to further exploit Jazz FM's presence on DAB.

Wheatley added: "While the market is tough, the value of strong brands couldn't be higher. Jazz FM is still a very recognisable brand and a valuable one for advertisers - 75% of its audience was ABC1, with incomes over 50k. It was the most upmarket radio brand in the UK and will be again."