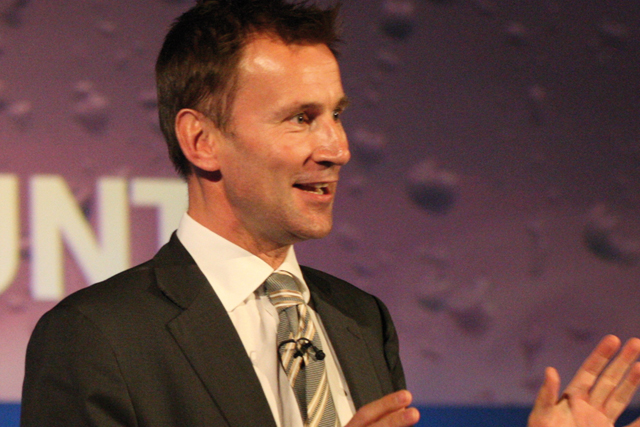 Broadcasting regulator Ofcom has assessed the available spectrum on 70 TV transmitters that serve the largest number of people in the UK, and has identified 65 locations where local TV services could be provided by around 60 transmitters.
The DCMS has launched a consultation asking interested parties to say why they feel their town or city should be among the first of those selected to bid for a local TV licence. The consultation closes on 23 September.
Hunt has made local TV one of his key policies, but in June, he scrapped plans to licence a national "spine" and looked instead to develop a network of stations.
The secretary of state for culture, Olympics, media and sport, said: "These new, local TV services will be a fundamental change in how people get information about their own communities, and how they hold their representatives to account.
"There's a huge appetite for local news and information in communities, the length and breadth of the country. I want people to be able to watch TV that's truly relevant to them, about what's happening where they live and featuring the people they know."
The Government is also asking parties interested in operating the regional TV multiplex for their views on the plans and on which cities or towns should be licensed in order to make the plans a success.
Hunt said: "In deciding the order in which licences should be made available, we need to judge the level of interest from potential broadcasters and audiences, and take the views of companies interested in bidding for the single multiplex licence."
Events in Birmingham, Manchester, Newcastle, Cardiff, Glasgow and London will be hosted by Hunt to discuss the issues concerning local TV with the industry, MPs, councillors, viewer groups and potential bidders.

It is expected that around 20 towns or cities will be chosen and licensed by the end of the year. There will be further rounds of licensing, but it is believed that in the longer term, local TV will be distributed by IPTV.