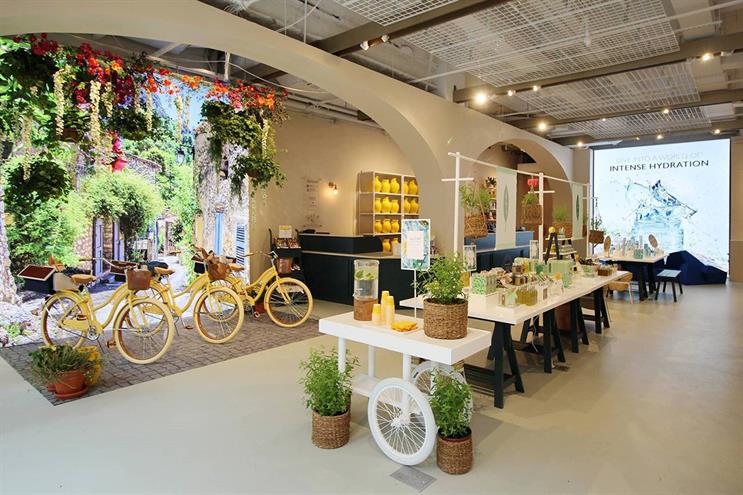 The shop, 555 5th Avenue, also has an interactive skin consultation area and "an enhanced fulfillment services comptoir".
It is part of a series of experience-led stores that the brand has launched – others are located in London, Paris, Brazil, and Toronto. The brand is creating more experiences to compete with online retailing, and wants to give consumers a reason to visit its stores.
Christina Polychroni, regional chief marketing and ecommerce officer for North America, said: "At 555 5th Avenue, each customer's experience is intended to be unique. Customers will be able to explore the L'Occitane brand history and signature products through ever-changing immersive installations that echo the Provencal art de vivre and rich story-telling moments."
The new shop has been designed in-house by Daniel Contorni, international artistic director, and Paul Blackburn, vice president of concept design, construction and merchandising.