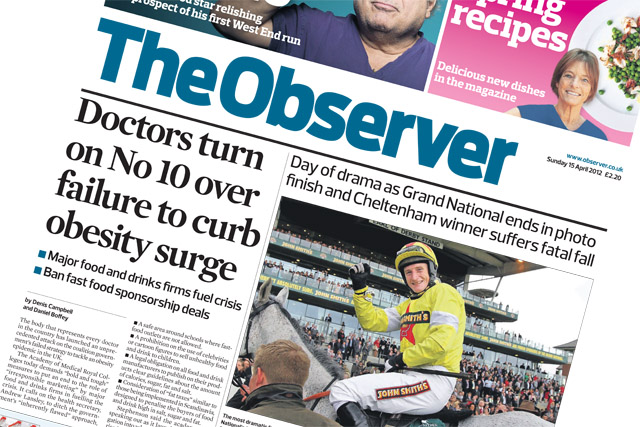 Over the weekend, The Observer featured a call from the Academy of Medical Royal Colleges for a ban on brands such as McDonald's and Coca-Cola sponsoring sporting events, as part of measures to combat obesity. Those brands were singled out due to their sponsorship of the Games.
Meanwhile, a report in The Independent criticised sportswear brand Adidas, claiming its Team GB kit was being manufactured in 'sweatshops' in Indonesia. The article, headlined 'Exposed: The reality behind London's "ethical" Olympics', featured several allegations about 'abusive' working conditions.
Meanwhile, various human rights and environmental pressure groups have joined forces this week to stage a campaign targeting Games sponsors Dow Chemical, Rio Tinto and BP. The joint campaign, 'Greenwash Gold 2012', feat-ures three animated films and asks the public to vote for the 'worst corporate sponsor'.
Locog has shied away from defending sponsors in the past, arguing it was up to partners themselves to deal with such allegations.
However, given the recent media criticism, the organising body has issued a statement defending the role of its sponsors, which have contributed a combined £700m toward the cost of staging the London 2012 Olympics.
A Locog spokesman said: 'Without our sponsors the Games wouldn't happen. They provide funding and expertise to help us stage the Games. They are also integral to how the Games are promoted to sports fans all over the world.'
Heineken vows 'responsible' approach
Heineken will focus on responsible drinking as part of its Olympics sponsorship activity, writes Gemma Charles.
The brand this week unveiled 'Holland Heineken House' as the official hub for the Netherlands Olympic Committee at Alexandra Palace in North London.
Hans Erik Tuijt, the brewer's global activation manager, said: 'We are proud of what Heineken does in the area of responsibility and we will send that message out at the Olympics.'
He added that Heineken will draw back from running marketing activity around family events and focus on sports with links to drinking occasions.