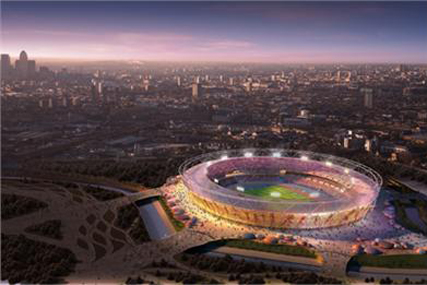 The London Organising Committee of the Olympic Games (Locog) has rolled out a campaign encouraging the UK public to "Plan your Games", with a drive to get 70,000 consumers to become Olympic Games volunteers.
The London 2012 Volunteer Programme, which is backed by worldwide sponsor McDonald's, will include a drive to find doctors, anti-doping personnel and scoreboard operators, as well as 8,000 "London Ambassadors", who will be located at key points throughout the city.
Locog has also unveiled its flagship retail outlet at St Pancras International station, which will sell London 2012 merchandise, including mascots Wenlock and Mandeville.
Hugh Robertson MP, minister for sport and the Olympics, said: "Two years to go and London 2012 is in excellent shape. The construction phase is 70% complete, Locog has attracted an unprecedented level of commercial sponsorship, and has captured the hearts and minds of children across the UK with the launch of mascots Wenlock and Mandeville."
As part of the celebrations, tier-one partner Lloyds TSB has sponsored a 2012 supplement published in freesheets Metro and the London Evening Standard.
Other partners will also mark the date, with John Lewis creating a window display featuring London 2012 merchandise at its Oxford Street store, while British Airways pilots will announce to passengers that today marks two years until the opening ceremony.
Locog said it has now signed up 34 commercial sponsors, which have contributed over £650m to the staging of the Games.