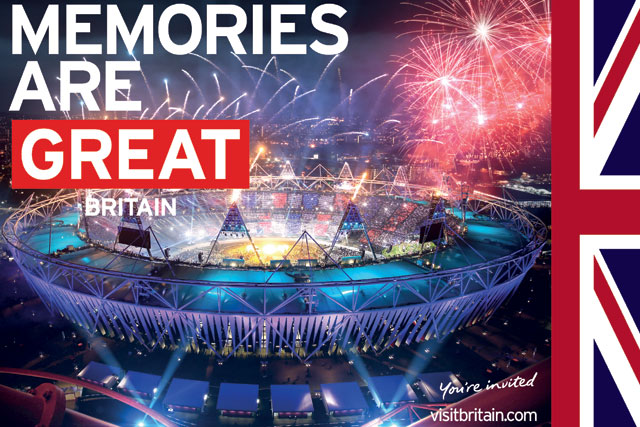 The Nations Brand Index research, which rates 50 nations along criteria such as culture and tourism, compares findings from before and after last summer's Games.
In the overall survey, Britain's "Nation Brand" moved up one place from fifth to fourth. Some 63% of respondents said the Olympics had "increased their interest in visiting [the UK] for a holiday", while 75% who saw the London 2012 coverage agreed they wanted to see "more [of the UK] than London]".
The biggest improvement for Britain in the report was in the measure for whether "people would make me feel welcome", which saw the UK rise from twelfth to ninth place.
However, when measuring the country's "Tourism" proposition, the UK remained in fourth spot. Britain also failed to improve its positioning in several perception areas, including the vibrancy of its city life, its cultural heritage, and the excitement of its contemporary culture.
Sandie Dawe, chief executive at VisitBritain, said the research proved the effectiveness of its overseas marketing. Dawe said: "With our partners we have taken every opportunity to promote Britain to overseas audiences through our 'GREAT' campaign, our digital activity on Facebook and Twitter, and by inviting foreign travel journalists to write about Britain. This work is now paying off."
Maria Miller, culture secretary, said: "The summer of 2012 put the UK firmly in the global spotlight, allowing us to shape international perceptions and show the best of Britain. These results are very encouraging, and show that the UK's sporting and cultural credentials have significantly improved thanks to London 2012."
The Nations Brand Index research was carried out by Anholt-GfK Roper, with consumers from 15 countries, including Brazil, China, Russia and the US, taking part.
Click here to read the full report.
Follow @alex_brownsell