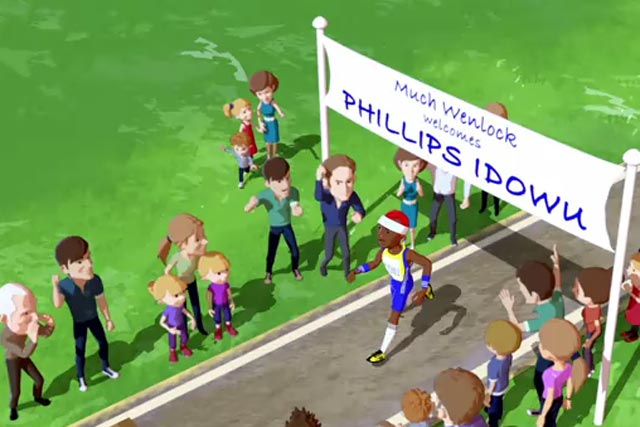 There are just over 500 days to go until the London Olympics.
The store's stocks include Beefeater and Queen's Guard mascot toys, and is the first such outlet to open at an airport.
It will complement a number of existing London 2012 merchandising stores across the UK.
The four-minute animated film is called 'Adventures on a Rainbow'. It follows the mascots, Wenlock and Mandeville, as they undergo a sporting adventure across the UK, inspiring young people to take up sport.
During the film, they meet some of GB's top athletes, including diver Tom Daley, athlete Phillips Idowu, and cyclist Shanaze Reid.
Fans of Wenlock and Mandeville will also be able to engage with digital versions of the mascots, courtesy of 'Swim Wenlock Swim', a webcam-based swimming game, and 'Make your Mascot', for fans who want to create their own versions of Wenlock and Mandeville.
Sebastian Coe, chairman of The London Organising Committee of the Olympic Games (Locog), said: "The film and new website games will continue to engage young people digitally, while the mascots continue to visit schools and communities across the UK in the run-up to the Games."