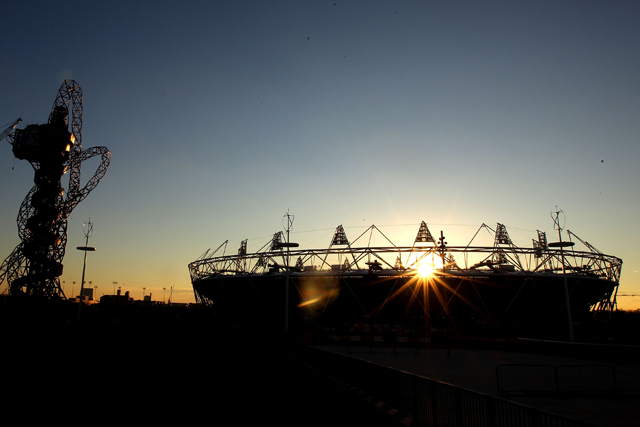 If the size of the cheque is a barometer of health, then these appear to be heady days indeed for sport sponsorship.
Coca-Cola's James Eadie on measuring effectiveness
Three London 2012 sponsorship lessons
Brand money in the form of rights fees has helped pay to stage the London 2012 Olympic Games, to the tune of more than £750m. Other recent eye-catching deals play to the idea that sport has moved to the centre of many companies' strategy: Barclays agreed to renew its title deal with the Premier League for £120m over three years, a 45% increase on the previous package. Last week, Marketing reported RBS had held off a bid from rival HSBC to remain title sponsor of rugby union's 6 Nations Championship, although the bank remains tight-lipped.
The £44m, four-year deal, from 2014 to 2017, is up from £26m over the previous four-year period.
Yet, below these big-ticket, headline deals, the picture becomes more nuanced. Much of the pre-London 2012 media coverage has focused on the role of sponsors, and not in a good way. Despite the investment, there has been a marked lack of gratitude flowing back toward the companies supporting sport.
Communication issue
Lord Coe, the chairman of LOCOG, put this down to an issue of communication. The public, Coe told Marketing, needs to be educated about the benefits of sponsorship. He said: 'The job of (publicising sponsors' contribution) is partly LOCOG'S, of course. (But) not all the brands have explained it well on their own behalf. There is a very good story to tell and they're not always the best communicators in this market.
He added: 'I have been saying to them, we all need to tell this legacy story. Government, the organising committee, the London boroughs, the individual competitors and yes, (sponsors) need to be able to have a compelling narrative.'
The marketing industry also has lessons to learn from this Olympic year, according to Sally Hancock, director of the London 2012 partnership at Lloyds TSB. Whether the sponsorship industry will take any notice, however, is another matter. 'I've seen limited innovation in the way rights are activated. Sponsors are still perceived as a necessary evil by some in the public and even by some rights-holders. But there is a need for a new dialogue around major events,' she says.
Hancock contends that the role of category exclusivity clauses within rights contracts has to be reassessed. 'When exclusivity is detrimental to the fans' experience, it becomes self-defeating. Rights-holders have to look at the trade-off from the revenue to how it affects the event,' she adds.
Visa's monopoly on card-payment services has attracted much criticism, and the policing of McDonald's rights to serve fast food in and around Olympic Park - the so-called 'Chipgate' controversy - made for perfect Twitter fodder.
Striking a balance
Alistair Macrow, vice-president of marketing at McDonald's, argues that it is difficult to strike the 'right balance' when negotiating the scale and reach of sponsorship agreements. 'We're a polarising brand and there are always going to be people who challenge the decisions we make, but for us the most important thing is continuing to listen to and focus on what our customers want. Category exclusivity is an asset of event sponsorship, but it is by no means the lead asset,' he says.
Running parallel to debates about exclusivity is a question fundamental to the future of sponsorship: how far can sponsors seek to commercialise event partnerships, with more concrete criteria for measuring ROI?
'For too long, equivalent media value has been the favoured benchmark for return on investment,' says Rupert Pratt, managing partner of Generate Sponsorship. 'It has resulted in an output-oriented, rather than an impact-oriented, approach. The lack of branding within an Olympic sponsorship is an excellent opportunity for the UK market to reconsider how it evaluates sponsorship.'
However, a greater focus on making money from the Games creates a risk for a brand's reputation. Visa's monopoly on payment-card services offers perhaps the definitive case study. The deal means that only its cards can be used to buy Olympic-related goods and services, including tickets.
'The Visa deal is one that needs to be looked at,' argues Steve Martin, chief executive of M&C Saatchi Sport and Entertainment. 'Everything sponsors do must help the event and make it easier for fans, and it should be engrained, so the brand's presence is weaved in to the fabric of the event, seamlessly. Don't say what you're doing, show me.'
Visa, however, defends its sponsorship. 'The London Games is largely taking place in new or temporary locations where (we) have had to define, build and support a huge IT infrastructure and map this to our global network and guarantee a service level to the IOC,' says Colin Grannell, executive vice-president at Visa Europe.
Value-in-kind
There is nothing wrong with commercialising sponsorship, insists Hancock, as long as it adds value. Lloyds' deal with LOCOG was based mainly on cash, she says, rather than value-in-kind services to the organising committee.
The business case for the partnership, covering the banking and insurance categories, was in part based on the ability to build relationships with business sectors such as sports clubs, federations and with the organising committee itself. Likewise, the National School Sports Week activation gave the bank credibility to build Lloyds' offer to the education sector.
Macrow claims that, if handled well, the fundamentals of sponsorship offer a strong marketing platform. The scale of the Games has taken some marketers by surprise, bringing greater responsibility with it.
'The Olympic and Paralympic Games is one of the biggest spectacles on the planet and its power to unite ardent sports fans and more casual sports followers is unrivalled,' adds Macrow. 'Once UK businesses experience the power of the Olympics first-hand this summer, there's likely to be renewed interest in brand partnership and sponsorship for sporting events.'
A springboard for growth or an Olympic-sized black hole? The legacy of London 2012 will be felt across the sponsorship sector as brands, whether sponsors or not, seek to learn lessons from both the winners and losers at the biggest sports show on earth.
'TIME TO REAPPRAISE SPONSORSHIP'
James Eadie, Olympic portfolio director, Coca-Cola Great Britain, on measuring sponsorship effectiveness
We believe that sponsors have a vital role to play in helping to deliver events such as London 2012.
For example, Coca-Cola's operational expertise and financial investment have provided essential support to stage the Games.
We're also proud that our sponsorship of the Games and the London 2012 Olympic Torch Relay have enabled millions of people to participate in the magic.
Traditionally, companies measure their sponsorship in terms of what it can do for its brand and its business. We think it's time for an approach that looks beyond commercial value and explores the social value that sponsorship can create, by identifying the long-term benefits for people and communities.
That's why we are working with the leading think-tank Demos to develop a plan that helps us to create a fresh model of evaluation.
It will help businesses quantify the broader social value of their sponsorship activity, and we have committed to measuring the social impact of our London 2012 activity to truly understand the value it delivers.
Ultimately, we hope it will encourage brands to reappraise sponsorship and plan for and measure the positive impact that it can create for wider society, alongside commercial and brand-awareness measurement.
THREE LESSONS
... that London 2012 has taught us about sponsorship
Show don't tell. Steve Martin, chief executive, M&C Saatchi Sport and Entertainment, says: 'Trying to get marketing heads to play down the brand exposure element is hard, but if they overcook the logos it has a detrimental effect. The Olympics forces brands to think differently about this, they have to focus on the brand sentiment of the association.'
The event is the cherry on the cake. Sally Hancock, director of the London 2012 partnership at Lloyds TSB, says: 'Lloyds signed up as the first LOCOG top-tier partner five years ago. We've activated with intensity over that period. The Games are the cherry on the cake, the final two yards of the 100m final.'
The bigger the platform, the more exposed the brand. Alistair Macrow, vice-president of marketing at McDonald's, argues: 'Consumers are deepening their opinions of companies based on their marketing, advertising and business ethics, not just the frontline service they provide.'