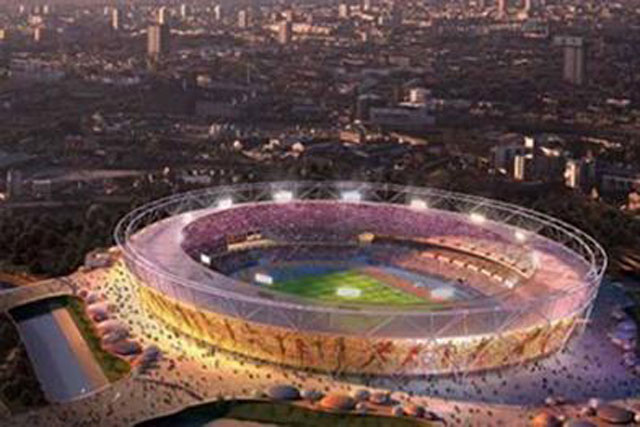 The concern was expressed by Kelham Salter, a senior policy officer at the Greater London Authority (GLA), at the opening session of the Global Sports Forum in Barcelona yesterday evening (7 March).
The GLA is working with Locog (the London Organising Committee of the Olympic and Paralympic Games), as part of the overall organisation of the Olympics.
One key issue raised in the panel discussion – which also featured Maite Fandos, deputy mayor of quality of life, equality and sports, City of Barcelona and Xavier Trias, mayor of Barcelona – was the spectre of the London 2012 stadiums standing deserted once the Olympics are over.
In Athens, which held the 2004 Olympics, nearly all the Olympics stadiums were abandoned after a drastic failure of legacy plans.
Salter said that in the UK, "we have the Wimbledon effect, where the tennis courts are full during Wimbledon and then a week after, they are dead. We can't allow this to happen with our Olympics."
One way of meeting this challenge, said Salter, would be to make sure every Londoner was involved with the Olympics in some capacity, whether it be regeneration of a particular area, or a local business winning an Olympic contract.
Salter said one key measure of the success of the games would be if "we look back in 10 years to see a discernible increase in people playing sport. It is a real challenge, but we are confident we are on the right track.
Salter also talked about what would happen to the thousands of volunteers signed up as "games makers".
He said: "We have signed up the volunteers and we have to be absolutely sure they are retained in some capacity. This is one of the real challenges for us."
Olympic organisers have recruited up to 70,000 people to help visitors and athletes during the game in roles such as ticket inspectors, organisers and uniform distributors, in what organisers claim is the UK's biggest post-war volunteer recruitment campaign.
In particular, organisers have focused their efforts on recruiting long-standing unemployed candidates.
But concern has been expressed in some quarters as to what will happen to the volunteers afterwards.
Salter said the GLA was looking to address this by working with sports clubs up and down the UK and encouraging volunteers to take positions in the clubs, post-Olympics.
He also pointed to the potential of "Team London", Mayor Boris Johnson's charitable scheme to get Londoners involved in delivering services to improve the capital. The scheme offers charities up to £10,000, with a view to bolstering volunteering capacity in organisations.
Salter said he believed that Team London could help boost the skillsets of London 2012 volunteers.
Follow John Reynolds on Twitter @johnreynolds10