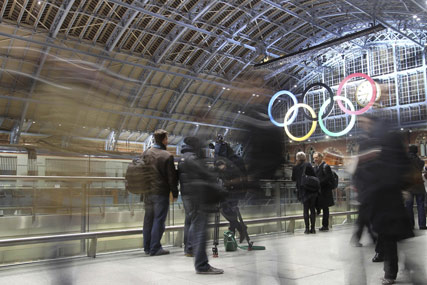 Following the initial rounds of a bidding process with total reserve prices set at around £72 million, agencies expect much of the outdoor media space to come back on to the open market by July.
Rules stated that vicinity sites near the stadia, spectacular outdoor sites and premium and standard packages had to be offered to official sponsors.
Despite the £72 million of inventory available, worldwide and tier-one sponsors are said to have spent around £21 million on sites. Since then, another £10 million is said to have been spent on formats in the vicinity and spectacular categories by lower tier sponsors.
It is understood JCDecaux has sold a station domination of St Pancras plus one of the key routes to the Olympic Village in Stratford, while the shopping centre Westfield has sold at least two sites for more than £1 million each.
Spectacular sites that have not sold, such as the wrap of the Canary Wharf tower at a reserve price of £4 million, are expected to attract interest from both sponsors and non-sponsors when put back on the market.
The online auction was conducted by the trading platform MediaEquals.
A 2012 spokesman said: "The first round of sales went really well, the second round started (on Tuesday) and there will be a final round with remaining assets starting at the beginning of July. Everyone is very happy with how the process and system is working."