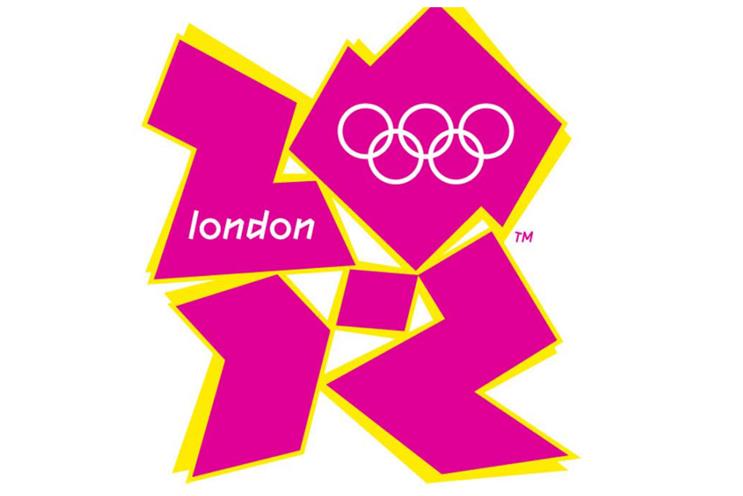 Not only did London 2012 become an event that surpassed the expectations of the most cynical, with a highly impactful Danny Boyle-directed extravaganza redefining the notion of the Olympic opening ceremony, and then Team GB coming third in the medal table rankings with 29 gold, 17 silver, and 19 bronze, it resulted in a number of brand campaigns that continue to resonate today.
British Airways — 'Don't fly'
Tier-one Olympic sponsor British Airways demonstrated its commitment to Team GB in a surprising manner given the nature of its business — urging people to stay at home for the Games.
The ad showed a BA plane taxiing by road through London, collecting crowds of Olympic supporters as it moved through the city, accompanied by The Clash's London Calling.
"I loved the BA 'Don't fly' campaign urging Britons to stay in the country and support the home team," James Walker, Channel 4's head of marketing, says.
"As the nation's flag-bearing carrier, sponsorship of a home games was a great fit and the 'Don't fly' idea was bold, putting long-term brand affinity over short-term ticket sales. It spoke to the patriotic mood of the nation and was very much in keeping with the tone of the confident, witty Britishness shown in the Danny Boyle-directed opening ceremony.'
"The TV ad was beautifully made and I also loved the digital 'home advantage' work and the huge image of Jessica Ennis under the Heathrow flight path reminding overseas athletes of Team GB's home advantage."
For Rupert Pratt, director at Mongoose Sports & Entertainment, the bravery of the campaign was in its message – "'Don't fly… do not use our product' and as a result really stood out," he says.
Coca-Cola — 'Move to the beat'
For its London 2012 activation, Coke decided to target young consumers by establishing links between music and sporting culture, deploying a campaign that included a Beatbox installation at the Olympic park that visitors could enter and then trigger samples made from the sounds of athletes.
"We did all the sponsorship work on it, the campaign launch, social content and PR," Steve Martin, chief executive of M&C Saatchi Sport & Entertainment, says. "It really worked because we used music, which transferred globally fantastically,"
Coca-Cola recruited producer Mark Ronson and singer Katy B, while five Olympic athletes were used to create a song. The resulting track, Anywhere In The World, became the centrepiece of the campaign, which came to life across music, a TV commercial, Beat TV, a documentary and a series of digital and mobile apps called "The global beat".
Channel 4 — 'Meet the Superhumans'
Channel 4 both grabbed the opportunity and brought about positive change when the Paralympic Games presented itself as the perfect platform to challenge established views.
At a time when the Paralympics were viewed by many with disinterest, the broadcaster managed to turn perceptions on their heads. Channel 4's powerful campaign included TV ads depicting the Paralympians' athleticism juxtaposed with their often moving personal stories, while posters and press ads used the closure of the main games to state: "Thanks for the warm-up", reminding people London 2012 was far from over.
"You could almost call it the real winner," Pratt says. "The work Channel 4 did around that campaign in changing perceptions around disability and almost heroing disability was fantastic. It was bold and brave."
The campaign was widely lauded, not least by Campaign, which awarded it Campaign of the Year 2012, while Channel 4 continues to fight to change perceptions of disability, most recently with its diversity competition. Campaign also named last year's follow-up for the Rio 2016 Paralympic Games, "We're the superhumans", Campaign of the Year.
Adidas — 'Take the stage'
Adidas pulled out all the stops for its London 2012 work. From getting fashion designer Stella McCartney onboard to design the Team GB kit and airing the "Take the stage" TV spots, to getting ordinary people from each of London's boroughs to take part in online documentaries, and hosting an Olympics party featuring a live performance by The Stone Roses.
There was even a cheesy, but effective, rendition of Queen's Don't Stop Me Now featuring Team GB athletes playing air guitar that accrued 1.7 million views on YouTube.
"Adidas's 'Take the stage' was clever in bringing in all the music talent," Martin says. "It wasn't just about the athletes, it wasn't linear. It successfully fused music and sport, using those assets to elevate the brand."
Adidas won Campaign's Advertiser of the Year.
Procter & Gamble — 'Thank you mum'
Procter & Gamble augmented its mother-focused approach to the Vancouver 2010 Winter Olympics and adapted its "proud sponsor of mums" campaign for the London 2012 Games, running umbrella-brand and product-specific activity in more than 100 countries.
Activation in the UK included online content featuring athletes and their mothers, with stars signing up to appear in ads, with Victoria Pendleton promoting Pantene and Jessica Ennis as the face of Olay.
"P&G's insight was beautifully simple," Martin says. "Most athletes have a mum who shows unwavering support. It was a tip and nod to say 'thank you, mum'. It wasn't about just a 30-second TV spot, but richer, deeper content that everyone could identify with."
The campaign helped drive more than $500m in global incremental sales and more than 74 million global views.
Beats by Dre — beating the brand police
Before it entered the mainstream and was acquired by Apple, non-Olympics sponsor Beats by Dre was more of a disruptor. In 2012 it cleverly used ambush marketing tactics to circumvent stringent Locog regulations and appear on the heads of Team GB athletes, including Tom Daley and Laura Robson.
Rapper and Beats founder Dr Dre sent customised pairs of headphones in union flag colours to various Team GB sportsmen and sportswomen, meaning they made appearances in photography and film across the various Olympics sports.
"What you can't get in Olympic sponsorship is product placement," Pratt says. "If you're one of the official sponsors, you've spent a huge amount of money to not have your product placed. But Beats got its headphones into as many athletes' hands as it could and at almost every event there was an athlete with a pair of Beats on. This would be a standout winner in terms of cost effectiveness."