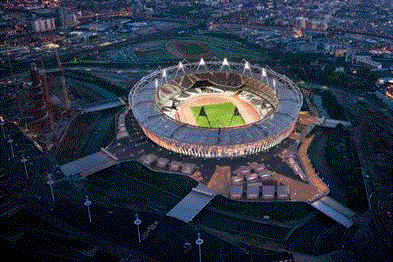 Just nine days to go until the start of London 2012 and scare stories about the impact the event's additional three million daily journeys could have on the capital's roads and underground train network have reached fever pitch.
However, Daniel Ritterband, director of marketing and 2012 communications for the Mayor of London, has moved to reassure the city by remembering the media hype surrounding the Y2K glitch that promised to send the world into turmoil at the turn of the 21st Century.
Speaking to Marketing, Ritterband said: "I think there is something slightly Millennium Bug about all this. Where we'll all wake up the next day and think, what was all that about?"
Fears have been fuelled by a series of pre-Olympic delays, breakdowns and threatened strikes across London's ageing transport network, much of it picked up by the national media.
Ritterband did reiterate calls by Transport for London for commuters to be aware of likely hotspots and to plan their journeys with care over the next month.
He said: "We do have to get people to change their transport habits, because there will be a lot more people on the network. If you are on the Central Line or the Jubilee Line and you use them everyday, to get ahead of the Games you should try and find an alternative route.
"If you are [using] Northern Line, Victoria Line or Piccadilly Line, the truth is you are not going to be affected by the Games, or if you are it is going to be by a little bit… a lot of it comes down to sensible planning."
Asked about the warnings issued throughout TfL's ongoing marketing campaign, created by M&C Saatchi and now ratcheted up to include radio and TV as well as digital and outdoor activity, Ritterband conceded it was necessary.
"We want to get people concerned that if they have a really important doctors appointment then they need to leave an extra hour to get there, but that's sensible planning," he said.
"But will Londoners go into meltdown if the Jubilee Line stops working for 20 minutes? No, we'll be annoyed as Londoners, and we'll winge. And Boris will kick the transport commissioner really hard that, God forbid, something happens during Games time, but we'll find another way. The problem will be fixed really quickly.
"We will adapt, yes there will be a demand, but it's nothing we can't cope with."
London's public transport was an element of the successful 2005 Olympics bid in Singapore that scored poorly in IOC's initial evaluation; however, they were assured by plans to improve the network.
Development included the expansion of the London Overground's East London Line, upgrades to the Docklands Light Railway and the North London Line, the introduction of VIP lanes on some roads, and plans to have most athletes travel less than 20 minutes to their events. All of the pledges are believed to have been met.
Follow Arif Durrani on Twitter @DurraniMix