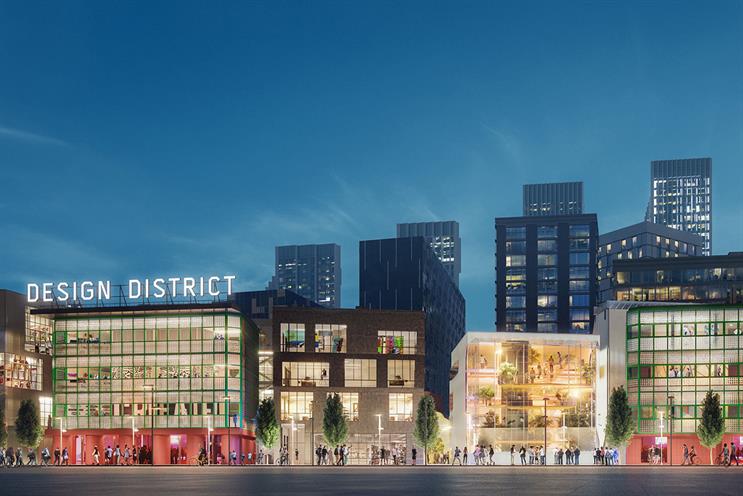 Knight Dragon has unveiled plans for the Design District in Greenwich Peninsula, the southeast London area that it is developing as part of a 20-year £8.4bn transformation project.
The district will encompass one hectare near the O2 and North Greenwich Tube station and be open to tenants by early 2020.
The developer says the district will be able to house creative businesses such as advertising agencies, production companies, graphic designers, artists, photographers and fashion designers. It will include 16 buildings with workspaces and studios, set around a series of courtyards and a central public square with a transparent market hall.
Answering a need for more affordable workspaces in London, Knight Dragon says rents will average £25 per square foot and start from £10 per square foot for workshop space.
Visitors will be able to access open house workshops, rooftop terraces, a basketball court and retail design studios with rotating work from the district.
Eight emerging architecture practices were selected from across Europe to design the district, including: 6a Architects, Mole, Architecture 00, Barrozi Veiga, Selgas Cano, Assemblage, Adam Khan Architects and David Kohn Architects. Landscape architects Schultze+Grassov designed the pedestrianised outdoor area.