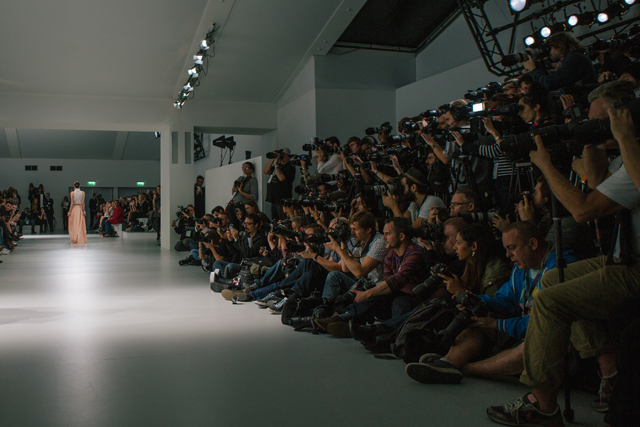 'Canon: A Year in Fashion', presented by blogger Andy Torres of stylescrapbook.com, attempts to convey the integral relationship between photography and fashion.
Contributors include student photographers entering the industry, established photographers such as Tony Wellington and Clive Booth, and leading fashion figures Henry Holland and British Fashion Council (BFC) CEO Caroline Rush.
"We are very proud to present the 'Canon: A Year in Fashion' documentary to those who share our passion for fashion and the power of image," said James Leipnik, chief of communication at Canon, EMEA.
"The new film gives great insights into the creative work that goes on behind the scenes of London Fashion Week and shines a bright spotlight on talented professionals whose work we all admire."
As official imaging partner to the BFC, Canon has worked with a number of designers in the run up to this year's London Fashion Week, including projecting designs on to screens at Henry Holland's catwalk show.
Canon's Fashion will 360° Studio will return for Vodafone's London Fashion Weekend, taking photos of visitors and integrating them into a panoramic 8-second film which can be shared immediately on social media.